Kaum ein Haushalt, in dem nicht ein von Kinderhand gezeichnetes Irgendwas zur Schau gestellt wird. Schon ein bis zwei bezaubernd ungelenke, zu Papier gebrachte Kraksel bedeuten für Kind nicht selten die erste Ausstellung. Wenn auch erst mal nur am Kühlschrank der Eltern oder anderer zur Entzückung Verpflichteter, denen das neueste Exponat des musischen Nachwuchses überreicht wird.
Sehen Bilder oftmals nach Verdautem mit Henkeln aus, bieten sie doch immer noch genügend Platz zur Interpretation: also auch Möglichkeit, sich Werke und Gedanken dahinter schönzureden. Es gibt aber auch jene Bilder, die sich jedweder analytischen Freiheit entziehen. Expressionistische Arbeiten, die das beunruhigende Denken, Erleben und Beobachten des Nachwuchses unmissverständlich erkennen lassen und so jeden Rorschachtest überflüssig machen. Bilder also, die es wohl nicht an den Kühlschrank schaffen – allenfalls darunter.
Beunruhigende Kinderzeichnungen:
1. Demons are a kid`s best friend – Nächstes Mal ist er dann aber wieder mit dabei: The more demon – the more fun.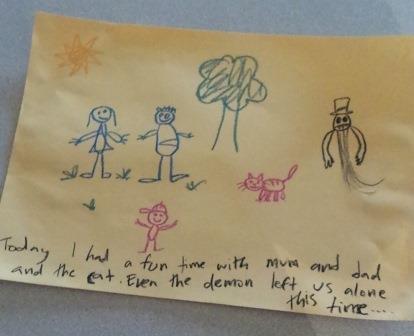 2. Und?! Die Eltern der kleinen Alienameise haben sich sicher genauso erschrocken.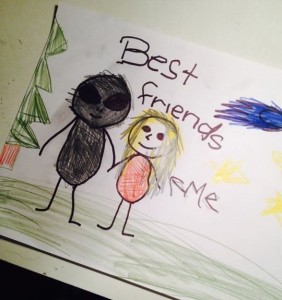 3. Untrügliches Anzeichen für das Nahen des Sommers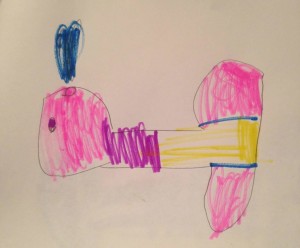 4. Dad wrestles best. Und "Bich" heißt hoffentlich wirklich so.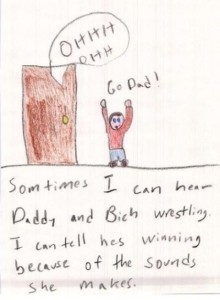 5. Ein Bild, das es vielleicht nicht an den Kühlschrank schafft – vielleicht aber an die Minibar.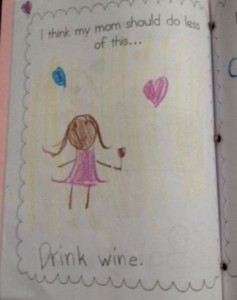 6. Unter jedem Dach ein Ach. Auch im Mehrdegenerationenhaus.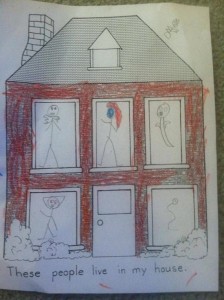 7. No no, no no no no, no no no no, no no there's no future
8. Apropos No Future: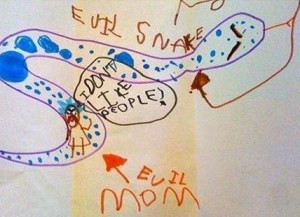 9. Egal Wo der erste Tag war: so geht man da nicht hin. Und falls doch: geh da weg!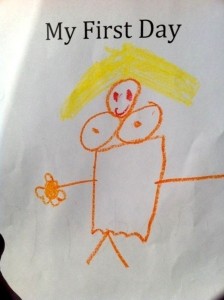 10. Germ & Sperm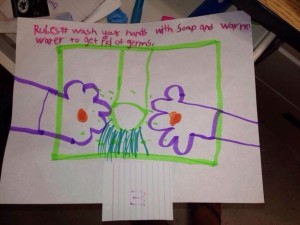 11. Optimierbarer Optimismus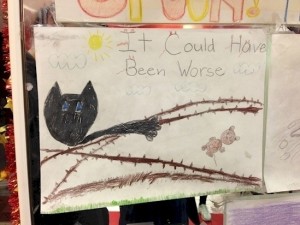 via lifebuzz.com
Originally posted 2016-04-13 10:59:39.