Kinder sind ein Geschenk. Sie bereichern unser Leben und machen es auch um einiges lustiger. Denn im Gegensatz zu uns Erwachsenen nehmen die kleinen Racker kein Blatt vor den Mund, sondern schreiben auf jenes, was sie sich denken! Ganz direkt und ohne pseudohöfliches Geschwurbel. Immer mitten in die Fresse rein sozusagen. Was dabei herauskommt, sind unfassbar ehrliche Worte, die manchmal schon einiges an Humor verlangen.
Wir präsentieren euch: Die besten Briefe von Kindern!
1. Daddy is meen he is nowere to be seen he stinks like a diper that just makes him hiper
Gute Analyse eines lausigen Vaters. Und vielleicht der Grundstein für einen großen Poeten.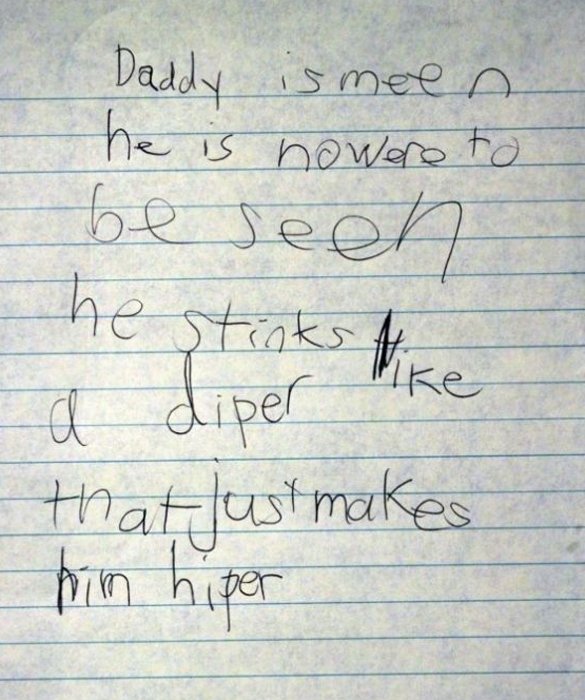 2. Dear tooth farei my tooth whint down the drane. It was an accident. Wil you take this eyelash instead? Frem Emerson
Wenn das mal nicht ein echter Geschäftsmann wird…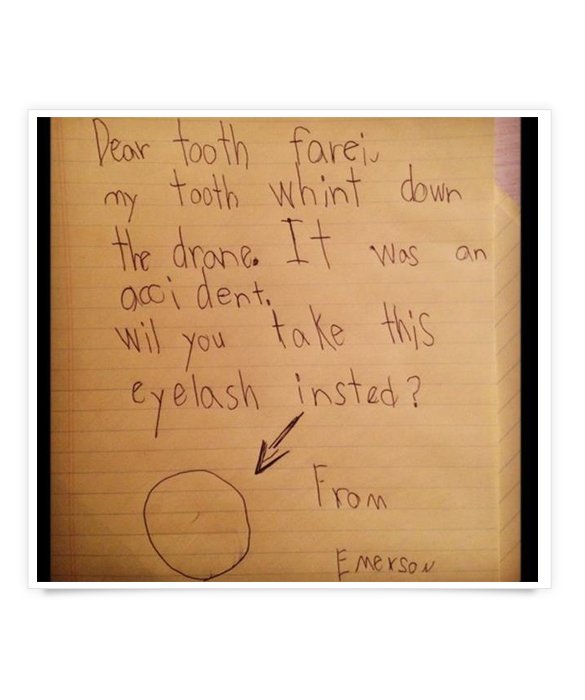 3. Mom, I'm going to run away tomroe at 9:30 wean you and Dad are steeping. Be sure to say good by for ever. Emily p.S. I will be packing tonight.
Wisste Bescheid, wa?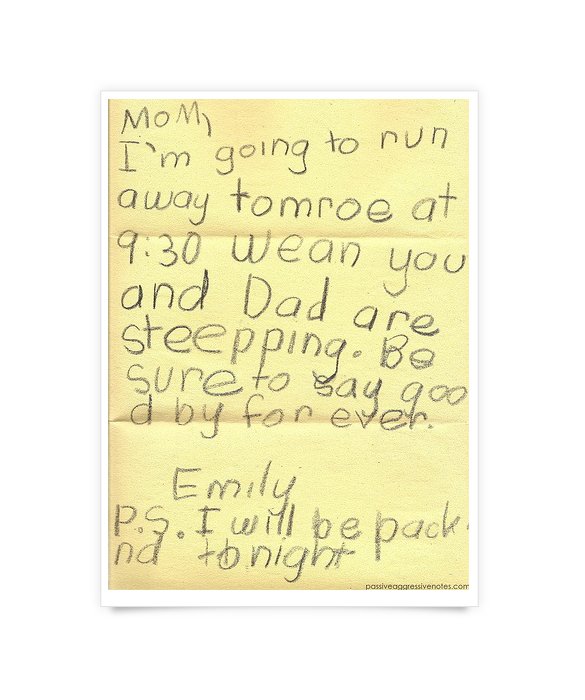 4. Thank you Mom for making me food so I don't die
Man muss auch mal für die selbstverständlichen Dinge Danke sagen!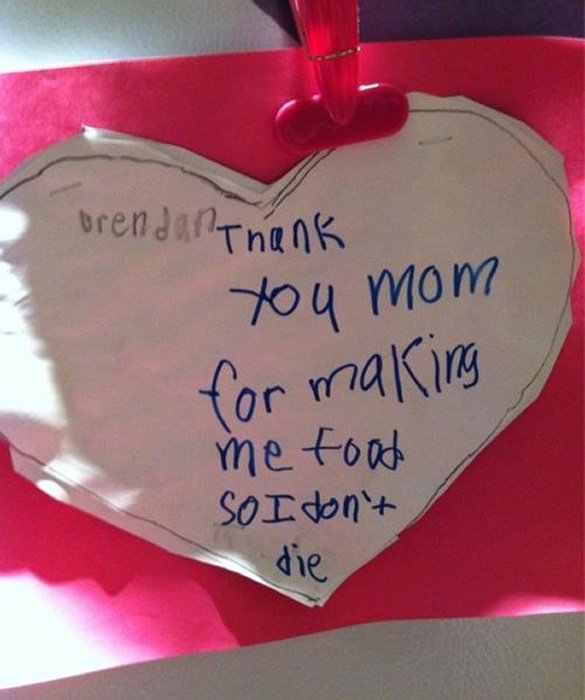 5. I hope you get a lot of presents and a happy merry Christmas…and you are fat!
Fröhliche Weihnachten du Fettsack! Sind Kinder nicht herzallerliebst?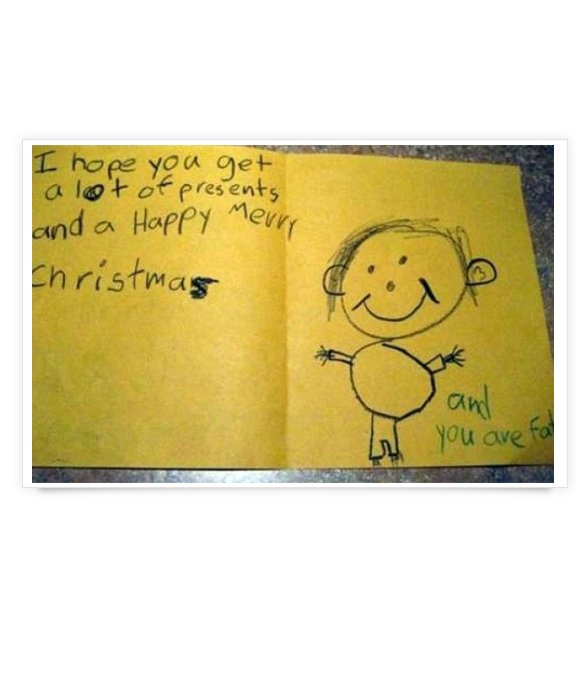 6. Dear Rachel you are the 2nd best teacher Ever Love you
Ehrlich währt am längsten!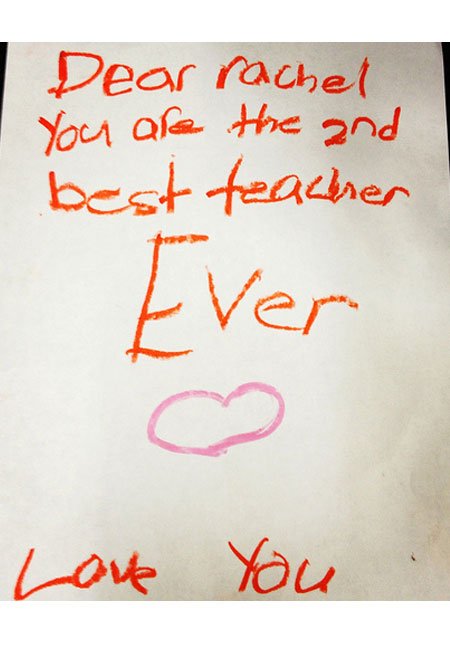 7. Dear Zane, It was hard telling you this but me (natalie) and michelle C. like you. Sincerely, Natalie and Michelle C. P.S: Please don't tell no one PLEASE. ppS. WRITE A LETTER BACK
Da weiß jemand, was er will!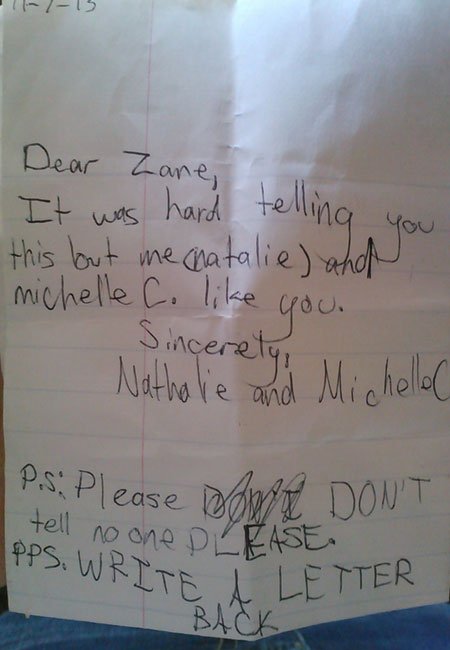 8. Dear Dad, Why do you want to be a vegetarian did mom make you if she did you do not have to lisen to her She is not your boss!
Es lebe die Revolution! Selbst ist der Dad!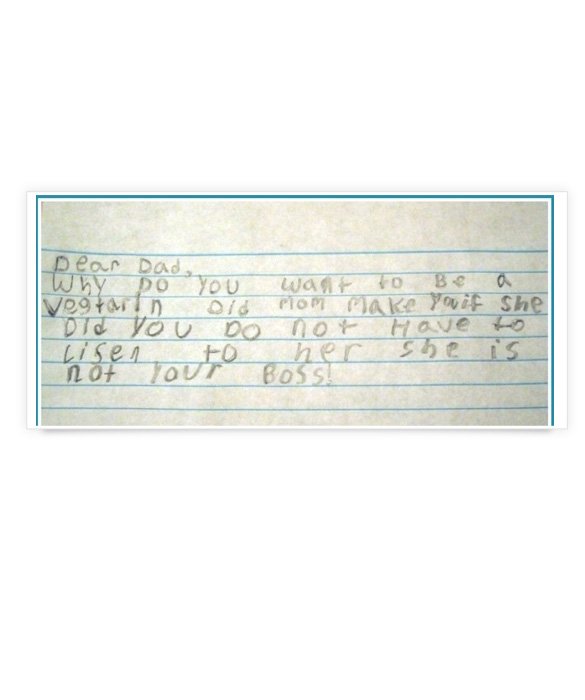 9. Dear Mom, you are my favorit mommy ever. I'm Sorry for calling you a pice of poo. And I hate you and not going to my room. I love you mommy. Love, your daughtre Karan
So geht das mit dem Entschuldigen.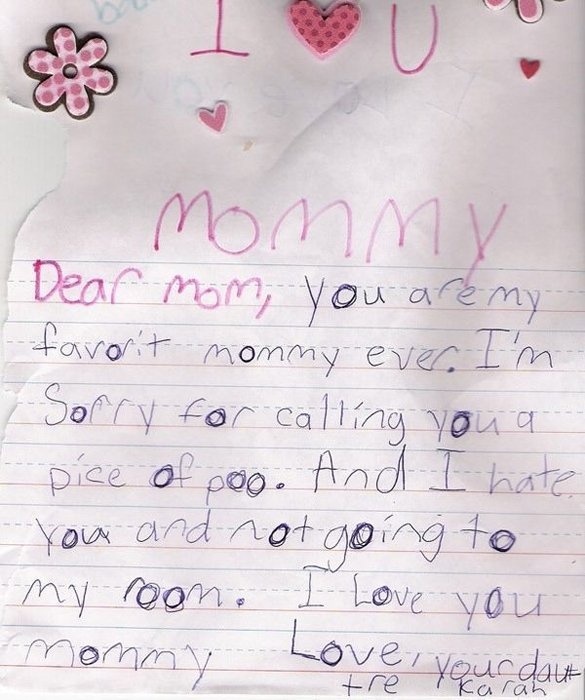 10. Dear Uncle Bryan. i hope you have a good birthday. I Love you Uncle Bryan. How are you? Have you hird of saten? He makes you do bad things. Love Rebekkah
Just saying. Hail Satan!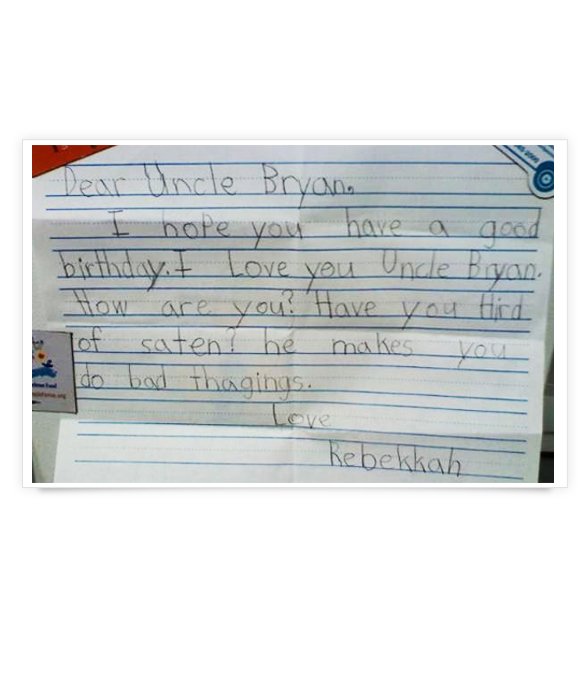 11. Secret Receipe for your wish to come true!
So einfach geht das mit den Wünschen!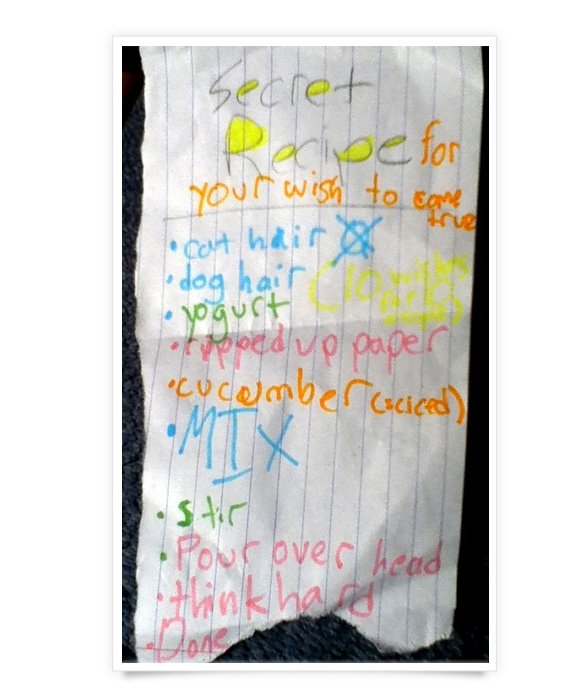 12. Dear Alexis, how are you today. I want to inform you that I kind of like you. Don't laugh, this is serious.
Awwwww…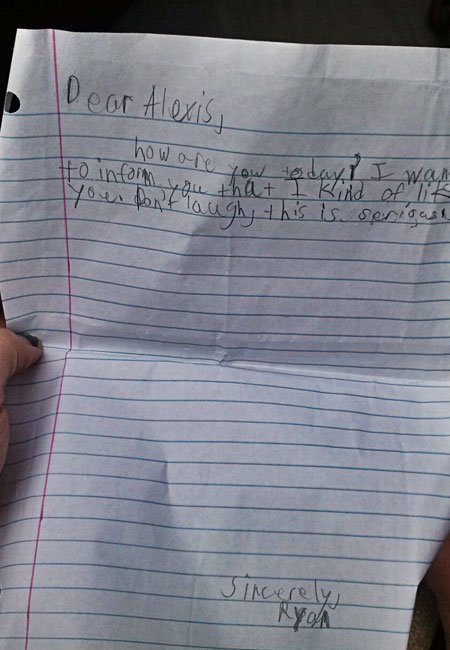 13. I am running away becas you think I farted when I didn't. ps you are mean.
In your face!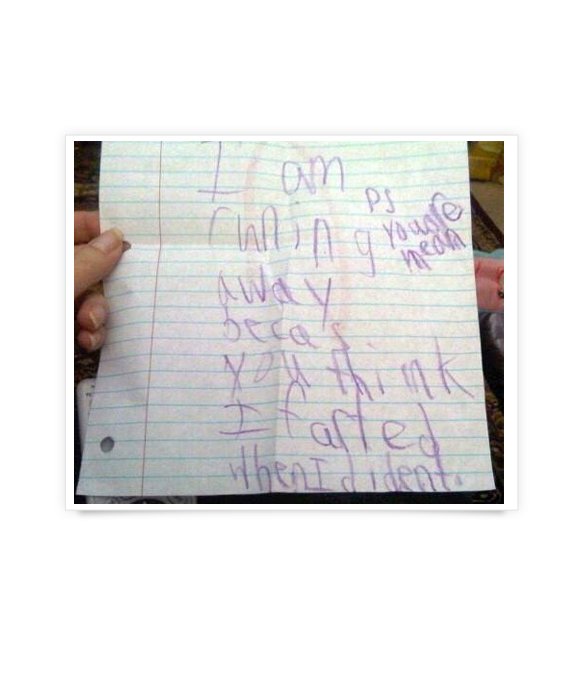 14. Im angry at you and im not talking to you today and tomorrow. p.s all day. p.s.s. I still love you.
Rationales Sauersein!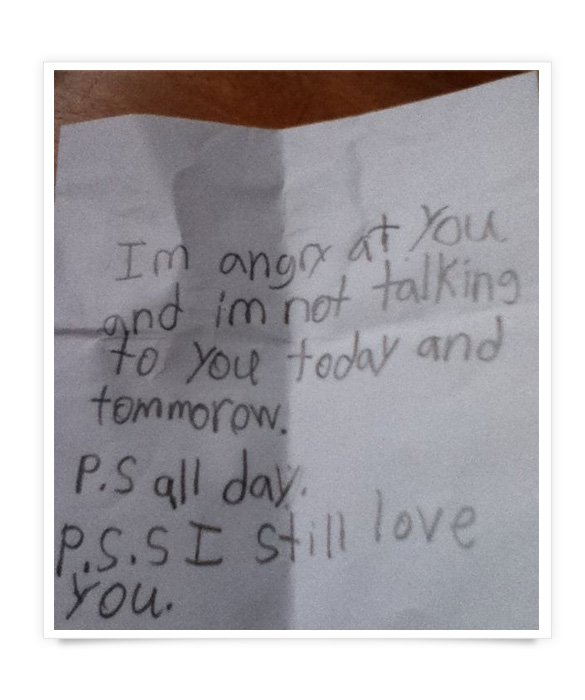 Originally posted 2015-06-30 18:02:34.