Ist man einer Sache zugetan, so freut man sich an dieser eher still und heimlich oder lebt diese Zuneigung exzessiv aus – in Form eines eigens gegründeten Fanclubs zum Beispiel. Fanclubs gibt es eigentlich für so ziemlich jeden Mist. Wir haben für euch eine kleine Liste der skurrilsten Fanclubs zusammengestellt. Und ja, es gibt sie wirklich!
Fanclubs für jedermann: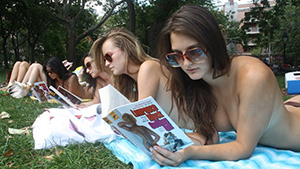 Topless Book Club
Bücher per se strahlen wenig Erotik aus. Personen, die oben ohne Bücher lesen, hingegen schon – vorzugsweise Personen des weiblichen Geschlechts aber auch da mit Einschränkungen natürlich. Der Topless Book Club hat diese Problematik erkannt und setzt genau da an. Im Jahre 2011 gründete eine Gruppe von Frauen eben diesen Club. Seitdem finden regelmäßige Treffen im Raum New York statt. Die Outdoor Co-ed Topless Pulp Fiction Appreciation Society, oder kurz OCETPFA, hat sich das Ziel gesetzt, Lesen wieder sexy zu machen und auf die Legalität des Oben-ohne-Seins in New York hinzuweisen. Über die Vorauswahl potentieller Mitglieder ist jedoch nichts bekannt. Hoffentlich sind die Aufnahmebedingungen nicht allzu lasch.
Twilight Moms Fan Club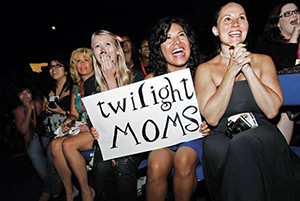 Der Name dieses Fanclubs sagt eigentlich schon alles. Es geht um die Twilight Saga von Stephenie Meyer – Vampire, eine brechreizverursachende Liebesgeschichte und eben Mütter. Entweder man hasst die vierteilige Saga, oder man liebt sie. Diese Mütter vergöttern anscheinen Edward und Konsorten. So organisiert der Fanclub Premierenpartys, DVD-Releasepartys und wie sollte es auch anders sein, Feiern anlässlich der Geburtstage der Schauspieler. Was soll eine Mutter auch sonst so den lieben langen Tag anstellen, wenn die Kinder und der Mann außer Haus sind? Das schockierende jedoch: Nicht alle Mitglieder sind Mütter. Einige sind nur sehr viel älter als der durchschnittliche Teenie-Fan, aber dafür vermutlich mindestens genauso leicht beeinflussbar.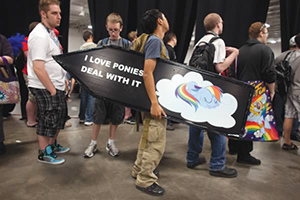 My Little Pony Adult Fan Groups
Die Liebhaber der Serie "My Little Pony: Friendship is Magic", welche auf eine Kindersendung basiert, sind sehr, sagen wir mal speziell.
Jedes Wochenende verkleiden sich Männer als ihr Lieblingscharakter der Serie, gehen in den Silver Snail Comicbuchladen in Toronto und besorgen sich ihre nächste Dosis – die neueste Ausgabe von My Little Pony: Friendship is Magic. Sie nennen sich Bronies. Dies ist, natürlich passend zur Sendung, eine Kombination aus Brothers und Ponies.
Tiger Blowfish Fan Club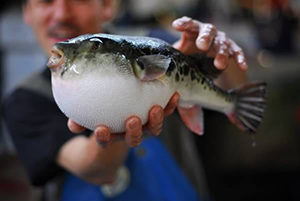 Dieser Fanclub besteht vermutlich aus einer Reihe von Angebern. Bei dem Tiger Blowfish, oder auch Fugu genannt, handelt es sich nämlich um den giftigsten Fisch der Welt. 2011 verkündete ein Supper Club in London, dass es das erste Restaurant der Stadt sei, das den berüchtigten Fisch anbiete. Die erste Regel des Fugu Supper Clubs: Man spricht nicht über den Supper Club. Zweite Regel: Man isst keine der Organe des Fisches, besonders nicht die Haut und Leber. Die Zubereitung des Fisches ist sehr kompliziert und nur Köchen mit einer entsprechenden Ausbildung gestattet. Ein einziger Fugu enthält genügend Gift, um 30 Erwachsene zu töten.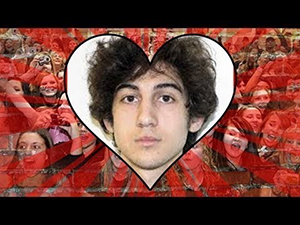 Boston Bombing Suspect Fan Group
Dzhokhar Tsarnaev und sein Bruder Tamerlan sind für die Anschläge während des Boston Marathons im Jahre 2013 verantwortlich. Dzhokhar sitzt mittlerweile in Haft, sein Bruder ist verstorben. Um den inhaftierten Attentäter hat sich eine verschworene Gemeinschaft gegründet, die der Ansicht ist, Dzhokhar sei zu hübsch, um schuldig zu sein. Anhänger sind besonders weibliche Teenies, die via Twitter, Facebook und Tumblr ihre Unterstützung ausdrücken.
Followers of James Holmes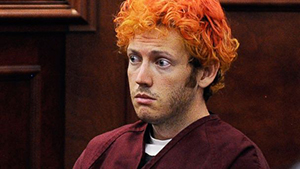 Und noch ein Fanclub voller Bewunderer eines Mörders. Am 20.07. 2012 erschoss James Holmes im Bundesstaat Colorado während einer Vorführung des Films The Dark Knight Rises 12 Menschen und verletzte 58 weitere schwer. Während dieser Tat trug Holmes ein Flanelhemd . Da er außerdem sehr auf das Getränk Slurpee steht, laden Anhänger Fotos von sich im Hemd und slurppeetrinkend ins Netz hoch, sie nennen sich selbst "Holmies".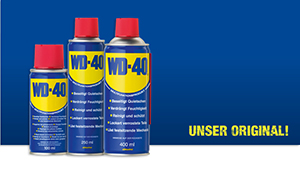 WD-40 Fan Club
Wer kennt es nicht: WD-40? Quietscht die Tür: WD-40. Ist die Fahrradkette nicht schmierig genug: WD-40. WD-40 ist die Geheimwaffe für jedermann. Gut, dass sich auch dafür ein Fanclub gegründet hat. Bill Trumpfheller rief den Club 2000 ins Leben. Mittlerweile sind diesem 100 000 Mitglieder zugehörig.
Number 47 Fan Club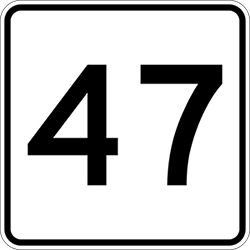 Da alles einen Fanclub besitzt, warum nicht auch die Nummer 47? Eric Levine aus Portland hat diesen Club gegründet, der mittlerweile weltweit 260 Anhänger besitzt. Die Zahl 47 wurde jedoch nicht völlig willkürlich ausgewählt. Levine hörte eine Geschichte, dass die Zahl 47 in der Natur öfter vorkäme, als jede andere Zahl. Davon angefixt, begann er Notiz von der Zahl in seiner Umgebung zu machen. Das Resultat sind unzählige Fotos der 47, wo auch immer sie auftaucht.
Originally posted 2014-05-15 11:12:45.