Wir kennen sie alle aus Omas Küche, oder verstaubten Antiquitätengeschäfte. Die Fliesen mit schönen Landschaftsbildern oder schönen Sprüchlein drauf.
Windmühlen im Schnee, Waldszenen, Fasane, die aufgeschreckt auf dem Unterholz flattern und Klassiker wie "Home Sweet Home" sind in der Regel darauf zu finden.
Beim Holländischen Designer Max Siedentopf, der ansonsten Autos mit Pappkartons pimpt und anderen Interessanten Unfug treibt, hängen jedoch ganz andere Kacheln an der Wand. Er hat die alten Keramikplatten zur Grundlage für sein neustes Projekt gemacht.
Tiles of Wisdom – Fliesen voller Lyrik
Zitate zieren die gemusterten Fliesen, doch lassen wir den Künstler in eigenen Worten beschreiben, was wir zu sehen bekommen.
[..] contemporary wisdom by the great minds of non other than Major Lazer, Nicki Minaj, LMFAO, Lil Jon and many other linguistic masterminds of our time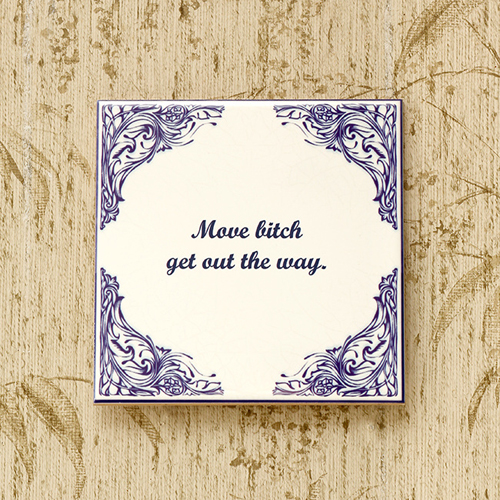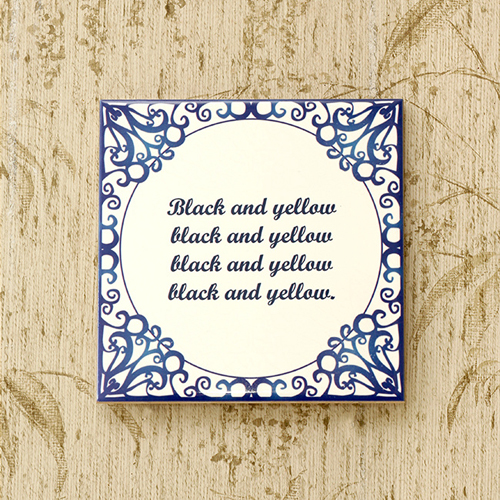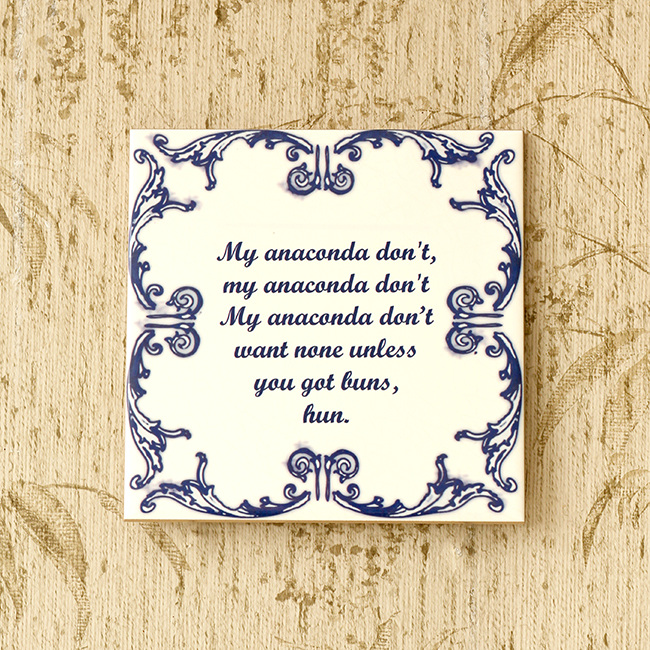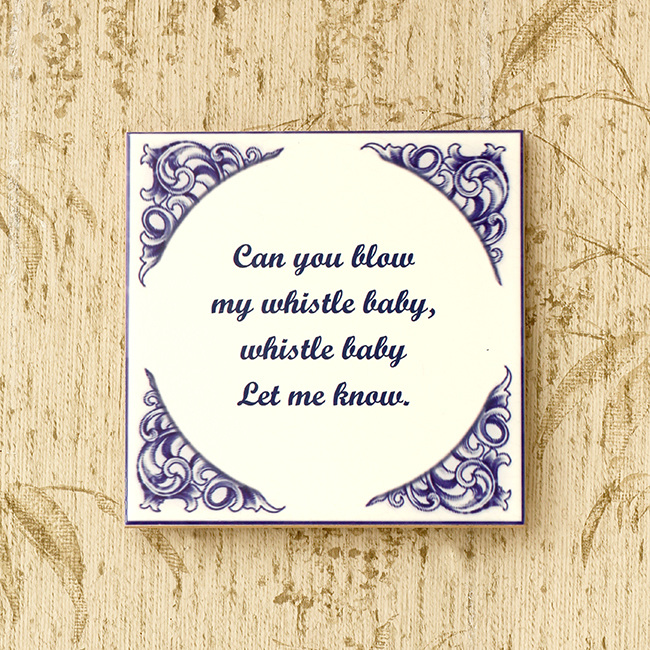 Fliesen mit Rapzitaten – so schön könnte eure Küche sein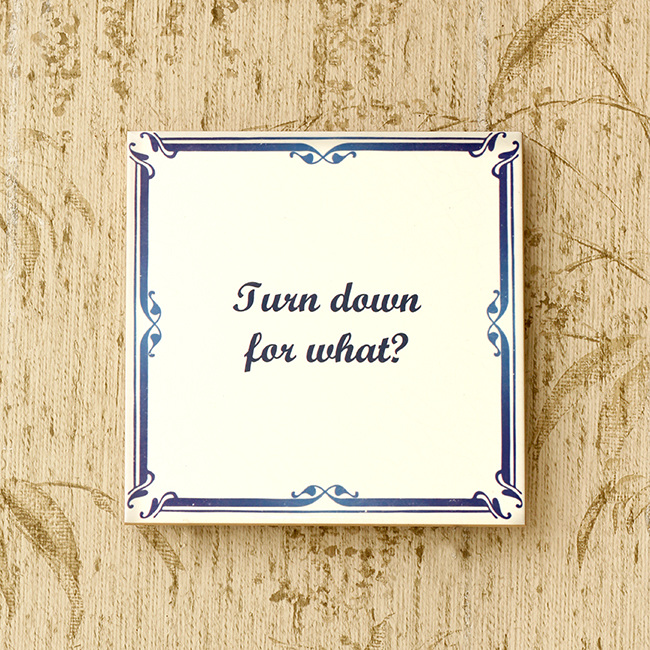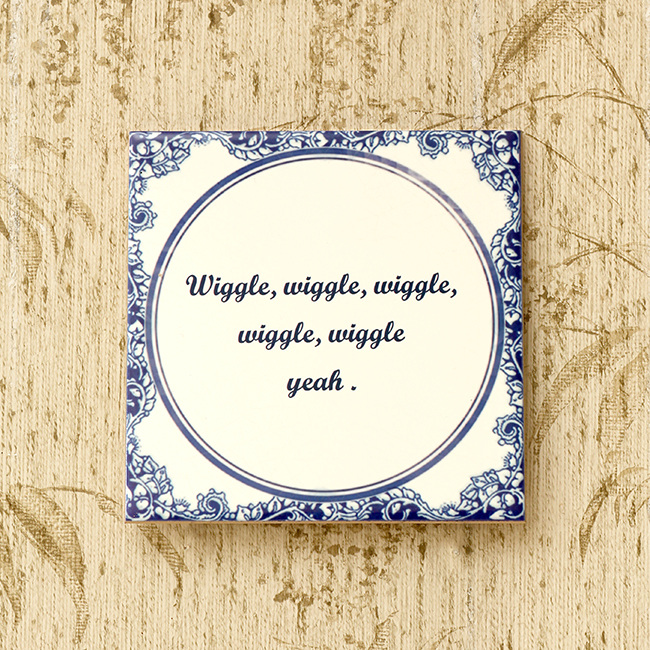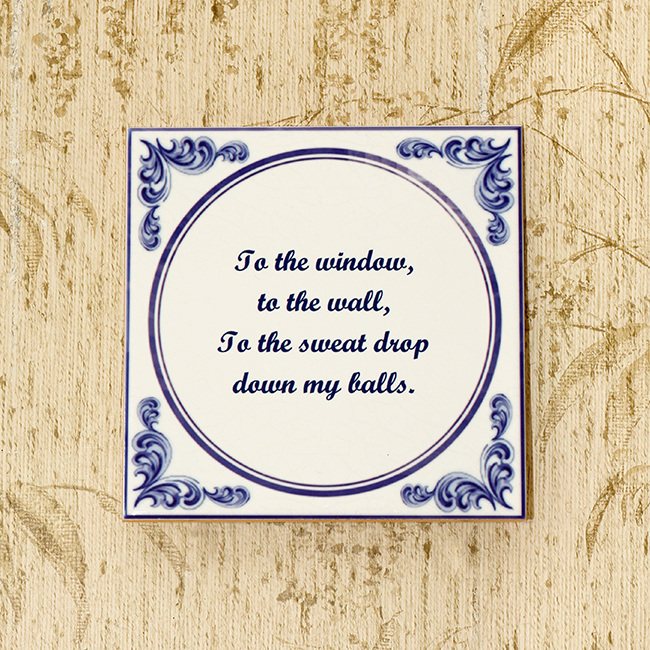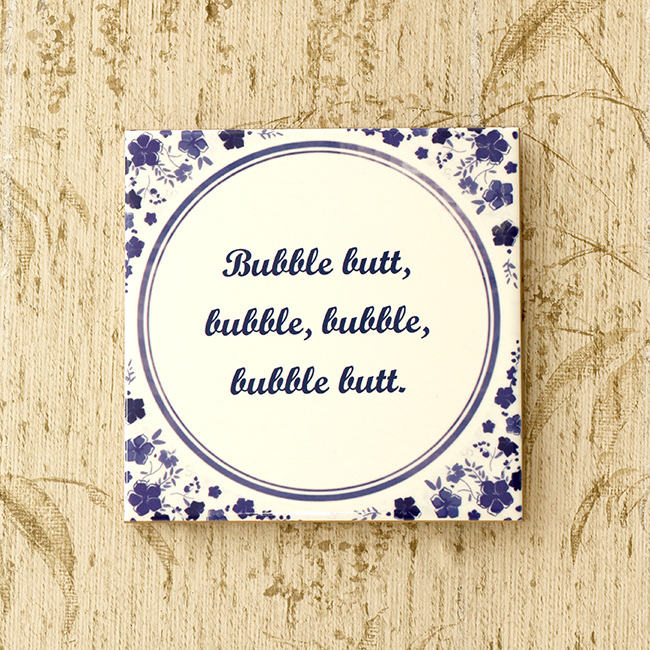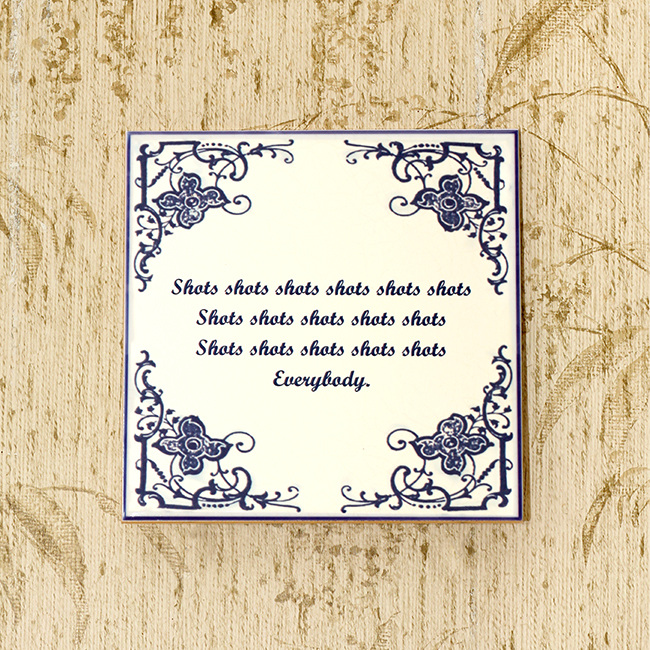 Originally posted 2015-11-18 13:54:01.