Wer ausgeklügelte Kenntnisse in Photopshop besitzt, braucht nicht mehr in den Urlaub zu fahren oder reale und meistens doch eher unvorteilhafte Fotos in sein Tinder-Profil packen. Einfach zwei, drei, hundert Mausklicks und schon war man in Paris und La Paz und sieht zusätzlich noch aus, als wäre man gerade frisch vom Cover einer Modezeitschrift entsprungen. Besitzt man diese Fähigkeiten nicht, sucht man sich jemanden, der einem hilft. Blöd nur, wenn jene Person ihre Aufgabe nicht ganz so ernst nimmt und die Photoshop-Fähigkeiten für das Böse einsetzt.
Photoshop James: Zu Hilf!
Verzweifelte Menschen wenden sich an Photoshop James oder wie enge Vertraute und Familienmitglieder vermutlich sagen werden: James Fridman. Viele seiner "Kunden" sind nicht zufrieden. Sie wollen etwas größer sein, mehr Oberweite haben oder einfach an einen anderen Ort katapultiert werden. James nimmt sich zwar meist dieser Wünsche an, doch übertreibt er es manchmal oder legt das Begehren ein wenig großzügiger aus. Das Ergebnis seht ihr hier:
1. Big Ben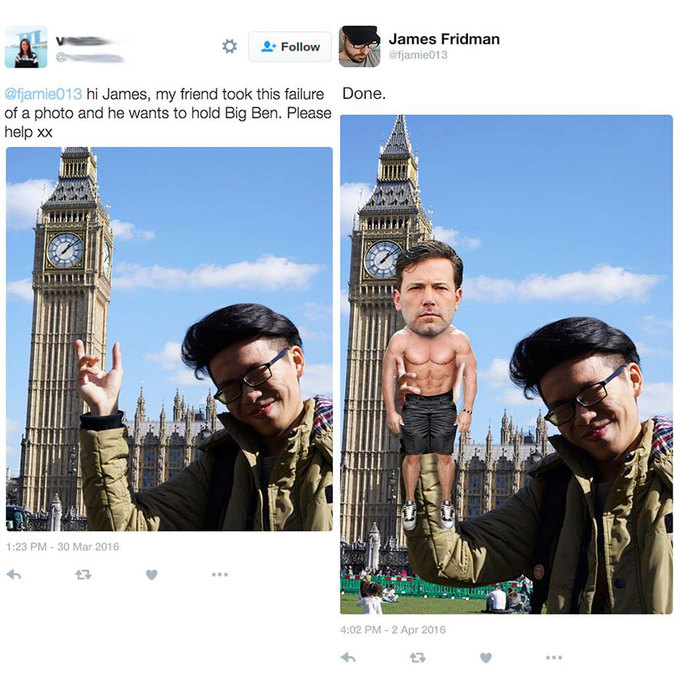 2. Es kommt auf den Winkel an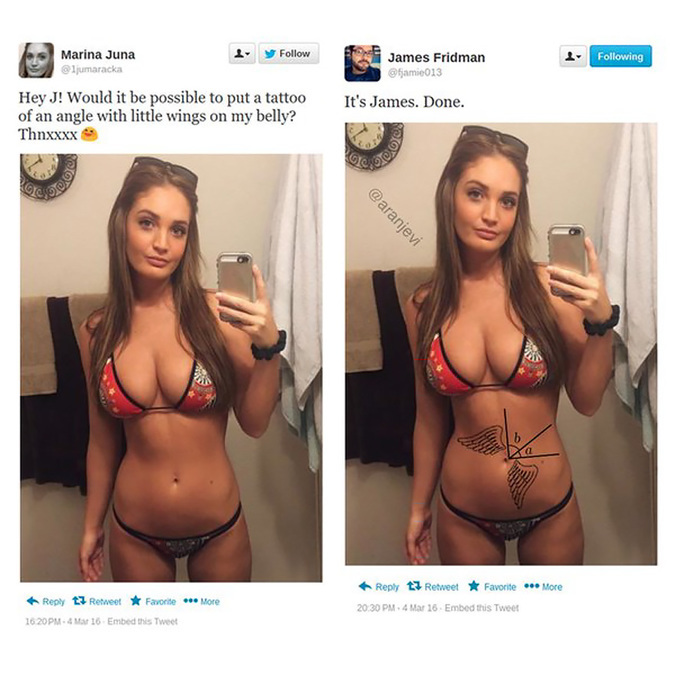 3. Like a boss.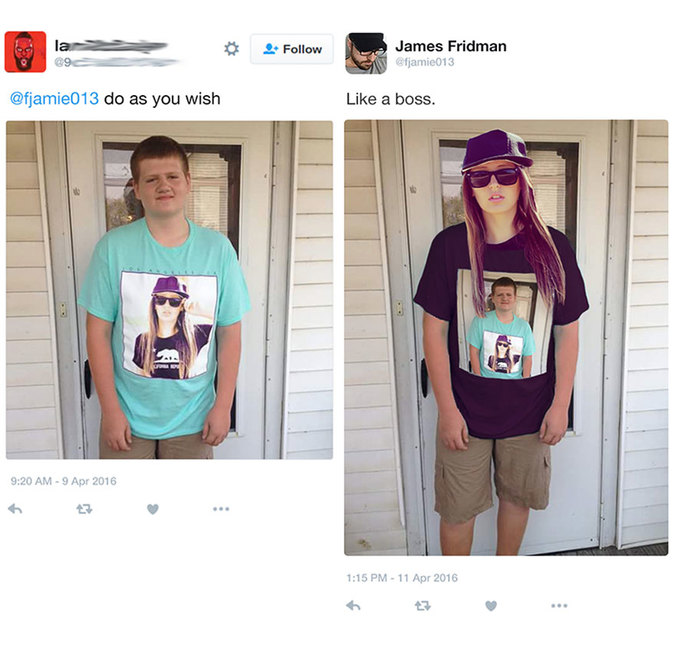 4. 
Rrrrrrr-ghghghghgh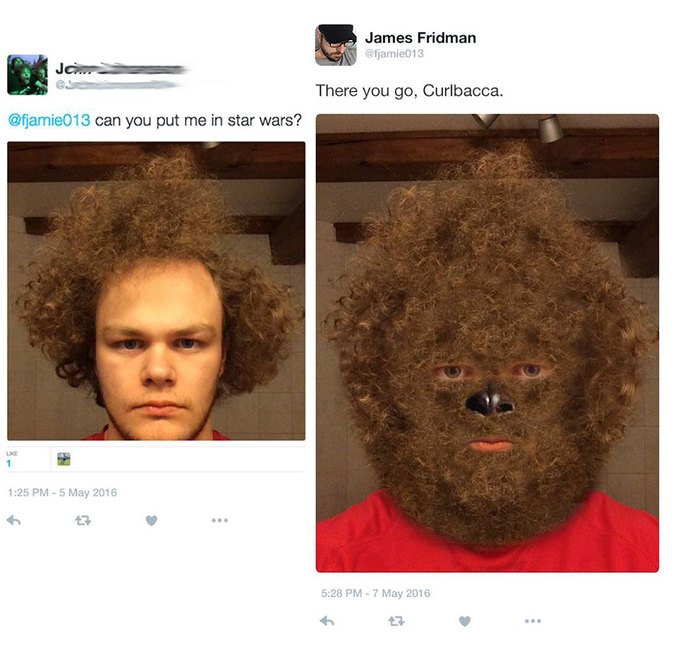 5. Der berühmte Eyefell-Tower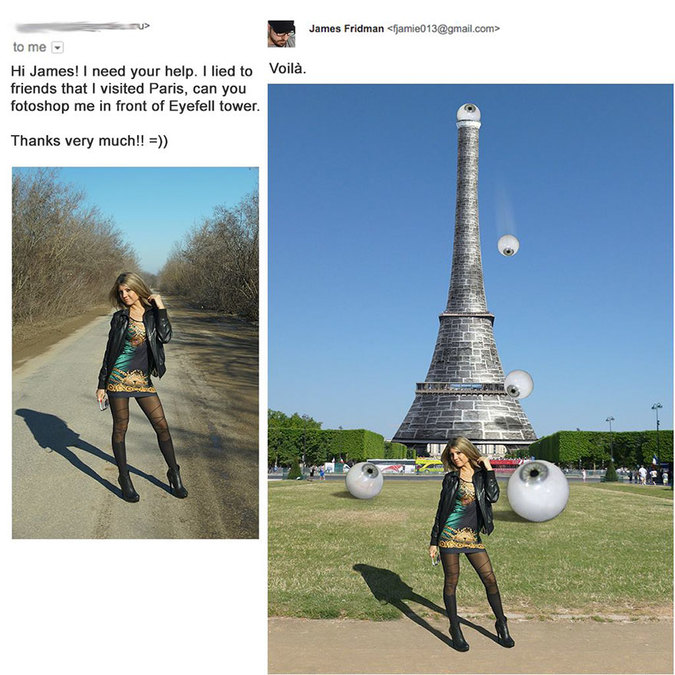 6. Crazy in love.
7. The sky is the limit.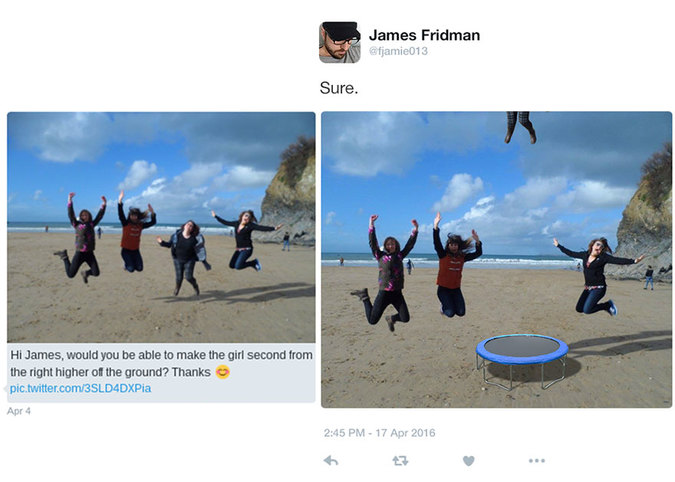 8. Ahahaha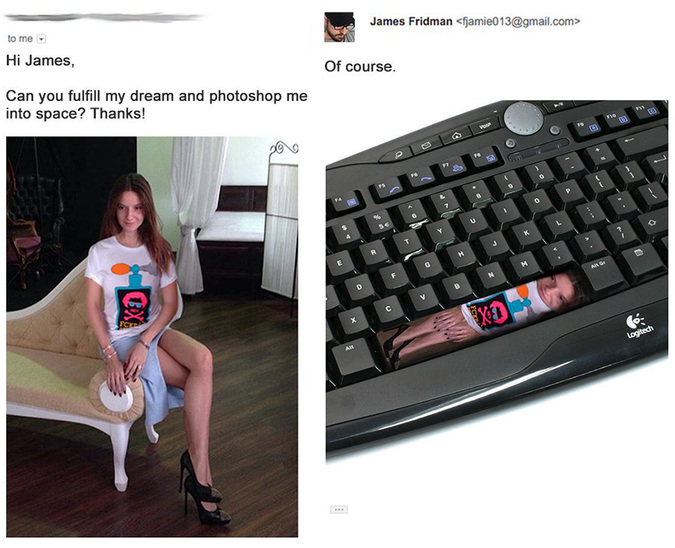 9. Die Kundin ist Königin.
10. Traum erfüllt!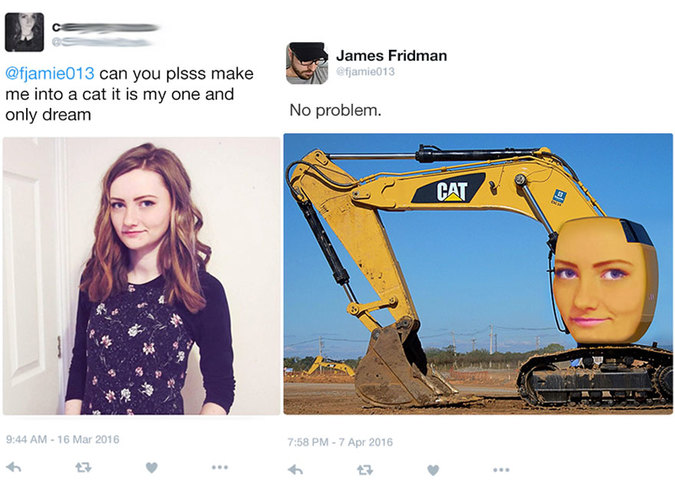 Originally posted 2016-07-15 12:30:03.