Achtung – Niedlichkeitsfaktor 100 % Diese Liste enthällt eine Menge Tiere die auf Essen starren.
Wir lieben Essen, möglichst viel und fettig darf es auch mal sein.  Das sehen auch unsere Vierbeinigen Freunde so. Wie herzerwärmend unsere kleinen Samtpfoten uns für einen kleinen Happen um den Finger zu wickeln versuchen, seht ihr in der folgenden Liste. So viele entzückende Telleraugen hat man lange nicht gesehen!


Hier kommt das Flugzeug aaaahhhhhhhhhhhh
What the Fox stares NEIN MIEZ, BÖSE MIEZ, das ist meine Banane! #Cartmanvoice

 In love with Bacon, Purr!
Mopsalarm am Küchentisch. Möpse die auf Kekse starren
 
Die Katze Muschi steht voll auf Sushi
Wer kann bei diesem Blick schon Nein sagen?
Tiere die auf Essen starren, wer erkennt seinen Liebling wieder?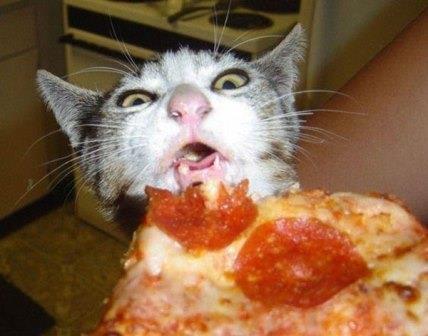 Und was passieren würde, wenn Tiere nur noch Fast Food essen würden, zeigt dieses Video:

Alle Bilder wurden im Internet gefunden, Herkunft unbekannt.

Originally posted 2015-06-02 10:55:34.