Jeder von uns wird schon etwas von Donald Trump gehört haben. Entweder durch die nach ihm benannten Hochhäuser, seine TV-Show "The Apprentice" oder durch sein unmögliches Verhalten.
Der Gute wäre gern der nächste Präsidentschaftskandidat der Republikaner und hat neulich ein patriotisches Bild mit der Waffen-SS getwittert. "We need real leadership. We need results. Let's put the U.S. back into business!" Das Bild wurde dann schnell gelöscht und alle Schuld auf den Praktikanten geschoben (wir machen das ja auch nicht anders).
Aber sein wichtigstes Vermächtnis ist wohl (ja, Herrgott, er lebt noch) sein Toupet. Und alles, was wichtig ist, muss mit Katzen kombiniert werden. Das ist eine wichtige Internetregel. Donald Trump sollte es übrigens nachdenklich stimmen, wenn Katzen mit seiner Frisur besser aussehen als er. Nichts für ungut, Keule!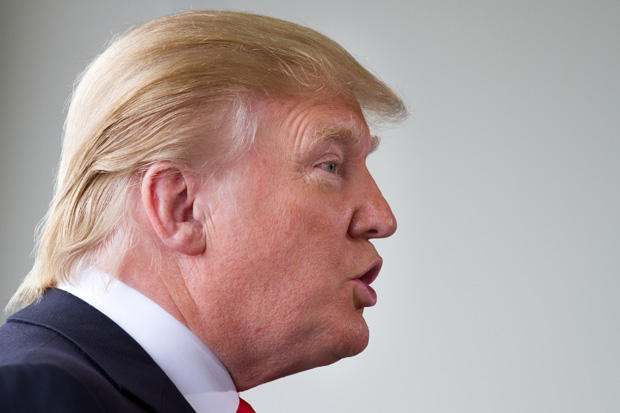 Der Instagramaccount Donald Purrump sammelt diese wundervollen Porträts und gibt auch eurer Katze die Möglichkeit, eine Trumpy Cat zu werden:
Brush your cat

Form the hair you brushed into a toupee

Place toupee on cat

Share & tag

@trumpyourcat

, DM, or

#trumpyourcat

Wir präsentieren Katzen mit Toupets:

Originally posted 2016-02-25 15:40:13.