60 Stunden Arbeit, ein Beamer, eine sehr entschlossene Frau, ein Haufen Geduld und ein Harry-Potter-Buch – zusammen ergeben all diese Zutaten ein Wandtattoo der literarischen Art und einen Twitter-Post, der Fans weltweit begeisterte. Meredith McCardle, ihrerseits selbst Autorin, wollte eigentlich nur einen echten Harry Potter an der Wand. Kurzerhand lieh sie sich einen Projektor aus der Grundschule, in der ihre Mutter unterrichtet, besorgte sich ein Exemplar von Harry Potter und der Stein der Weisen und übertrug, mit allerhand Mühe des Kürzens und Veränderns (auf der ersten Seite des Buches prangte eine halbseitige Illustration, die Meredith eher nicht an ihrer Wand haben wollte) die ersten anderthalb Seiten des ersten Bands aus der Zauberwelt von J. K. Rowling auf eine freie Fläche in ihrer Wohnung.
Den Edding in der Hand, den Harry Potter an der Wand
Was als kurzes Kunstprojekt für ein freies Wochenende angesetzt war, entwickelte sich zur Langzeitaufgabe: Mit geschätzten 20 Minuten für die kompletten Aussenlinien der Buchstaben hatte sich die Initiatorin erstmal komplett verkalkuliert. Allein die ersten drei Wörter, Mr. and Mrs., haben das ursprünglich angestrebte Zeitpensum schonungslos gesprengt (Expulso!), erklärt sie auf ihrer Website. Und auch sonst nahmen die präzise Vermessung der Abstände und das akribische Ausmalen der Buchstabenreihen so viel Zeit in Anspruch, dass potenziellen Nachahmern die Lust am Nachmachen verwehrt bleiben mag. Nämlich 60 Stunden oder drei Wochenenden oder, kurz und platt: Zeit, in denen ihr euch ins Koma trinken und sinnbefreite Youtube-Videos konsumieren könnt.
Bisher blieb McCardle jedenfalls die Einzige mit einer vollen Seite Harry Potter an der Wand. Und wenn sie sich noch nicht an ihrem Kunstwerk sattgesehen hat, dann liest sie ihre erste Seite, where the magic begins, eventuell noch heute.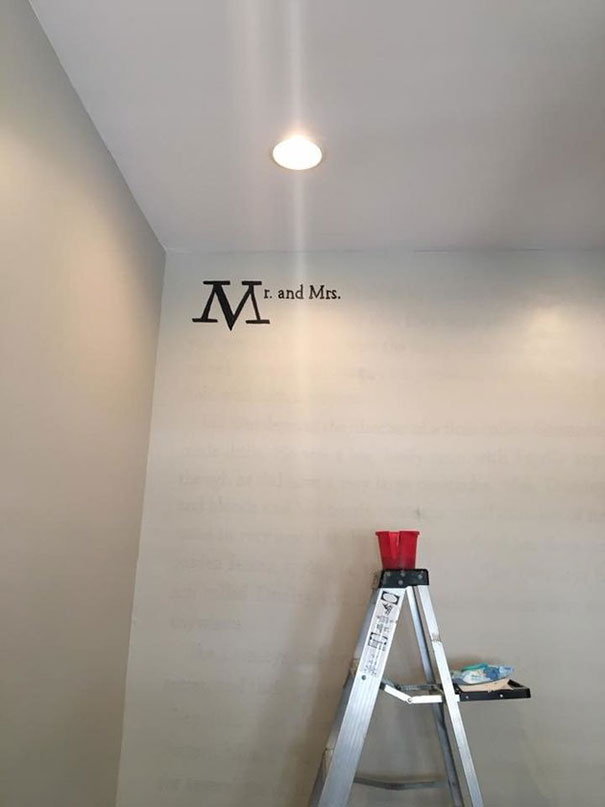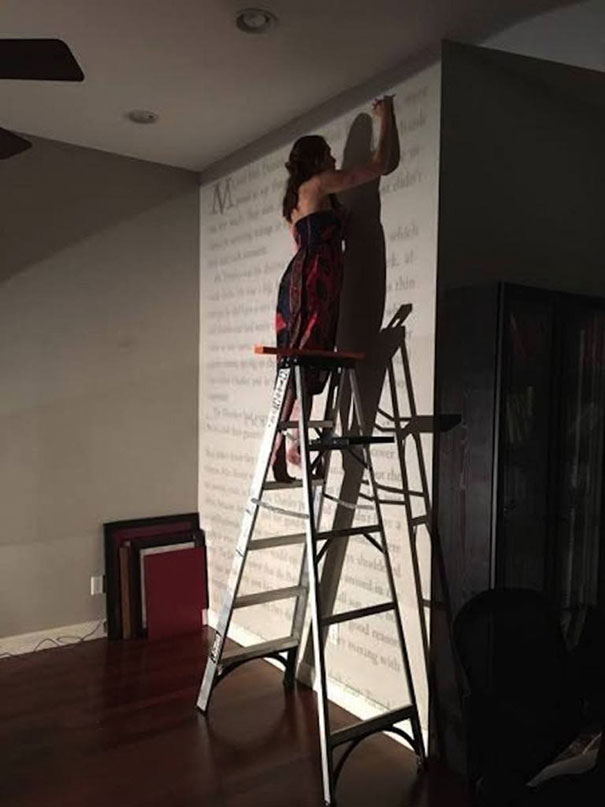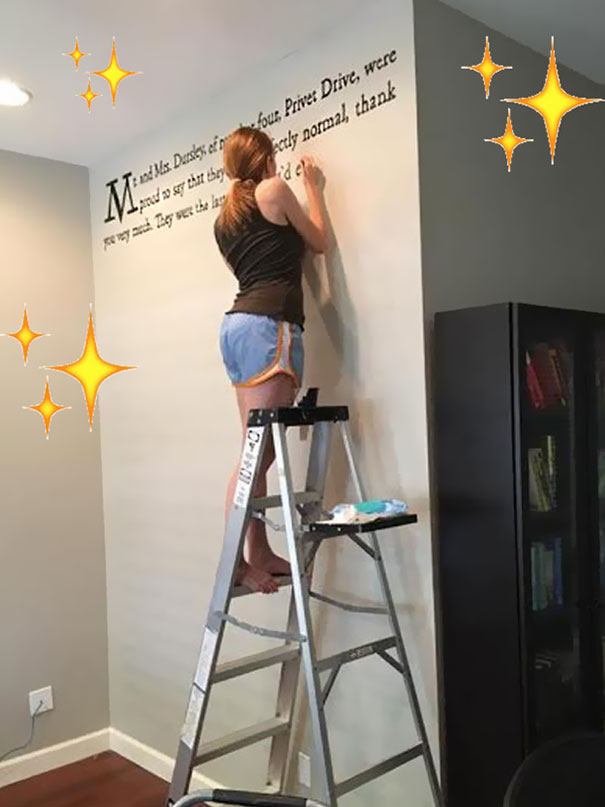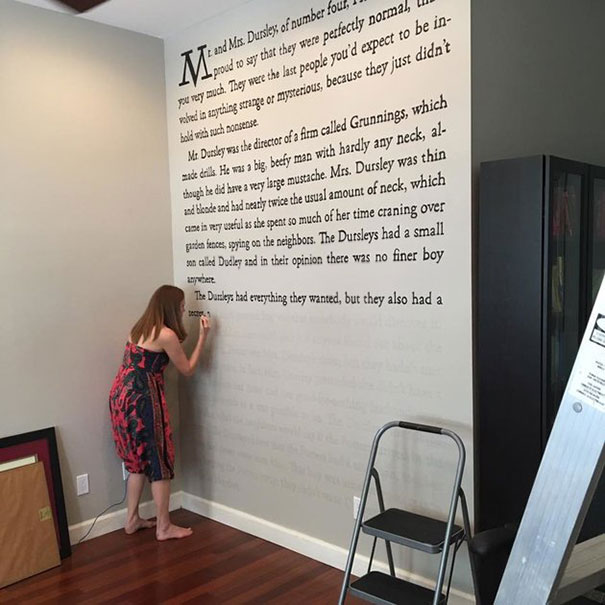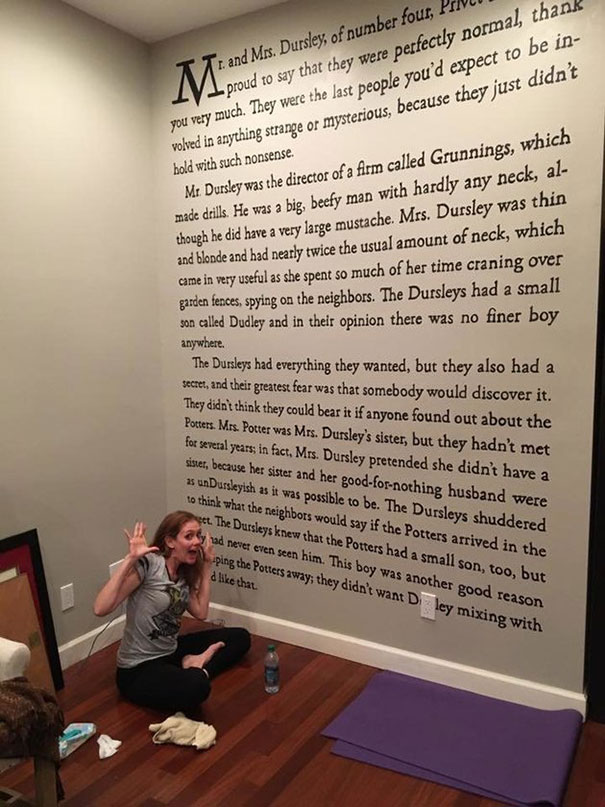 Fotos: Twitter @meredithmcp / Meredith McCardle 
Originally posted 2016-04-29 12:19:55.