Wir stärken diese Woche unseren positiven Geist und versuchen, in allem immer nur das Schöne zu sehen. Das Gute an den hässlichsten Tätowierungen – das haben wir nach eindringlicher Recherche herausgefunden – ist, dass die Träger und Trägerinnen ihre Werke oftmals tatsächlich für besonders schön halten. Keine Einsicht, kein dummes Gesicht beim Blick in den Spiegel. Oder bei der freien Sicht auf das Arschgeweih. Oder auf das Penistattoo, das Jon Bovi Song-Zitat und erfolglosen Portraits eurer Mütter.
Ganz besonders mißratene Tattoos von ganz besonders stolzen Menschen, die ihre eigenartige Kunst im Internet zur Schau stellen, haben wir heute mal wieder feierlich im SLEAZE Magazin versammelt – hurra, hurra, unser Auge brennt.
Noch mehr eigenartige Körperkunst und einzigartiges Tättowiertalent gibt es hier:
20 fragwürdige Tattoo Gurken und Cover Ups
Auffällige Gesichtstattoos für den Alltag
Die 20 hässlichsten Tätowierungen ever – Von uns für euch und eventuell in Farbe
1. Wer das hier lesen und verstehen kann, der schicke uns bitte die Lösung des Augenbrauenrätsels. Wir sehen kanFsha.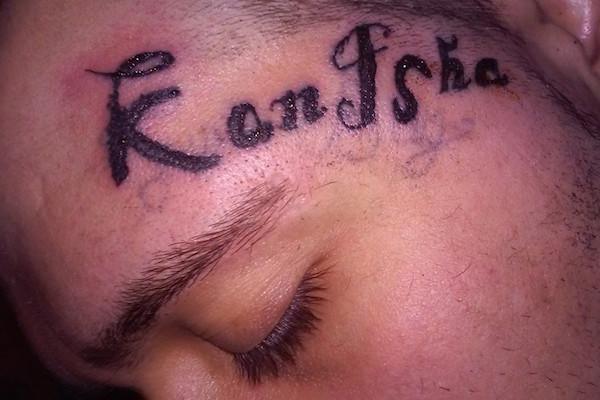 2. My back, my neck, my little Tramp Stamp und mein gefälschtes Calvin Klein Höschen.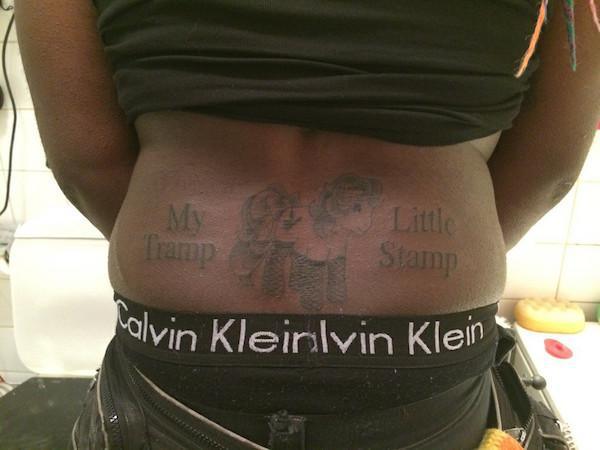 3. Wir sollten nicht immer so anspruchsvoll sein, aber wir würden trotzdem gerne wissen, was dem Clown da in den Mund gelegt wurde.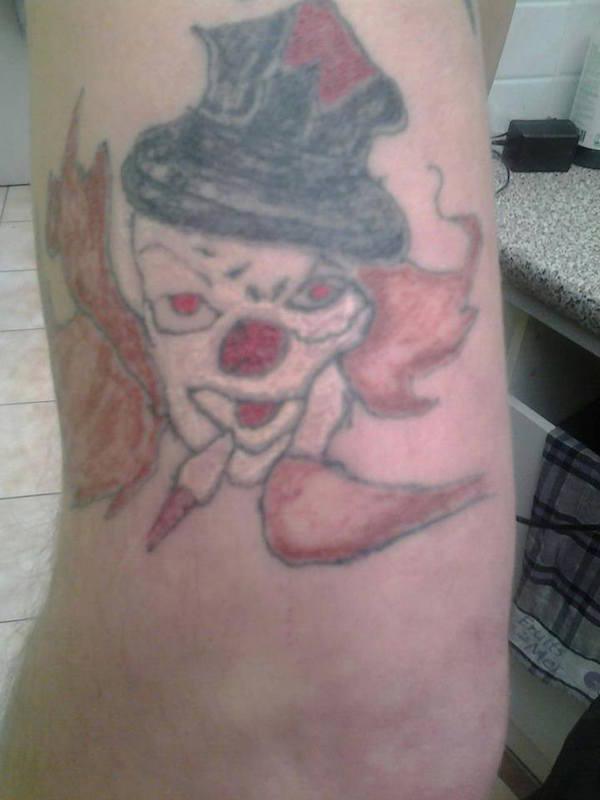 4. Die Jungs in der Redaktion streiten sich auch immer darüber, wer nun Team Jacob oder Team Edward ist.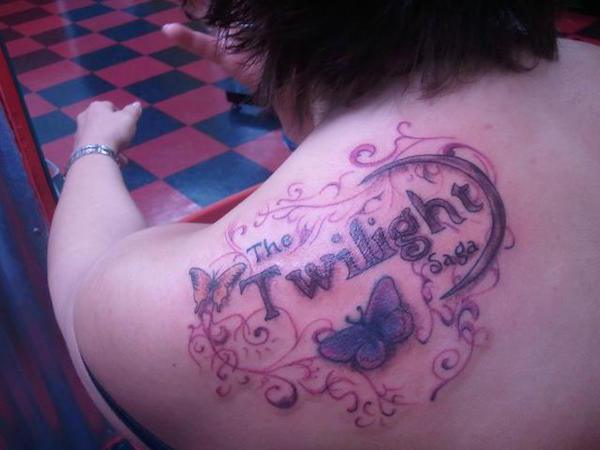 5. Ziemlich schlechte Umsetzung des Bayern München Emblems.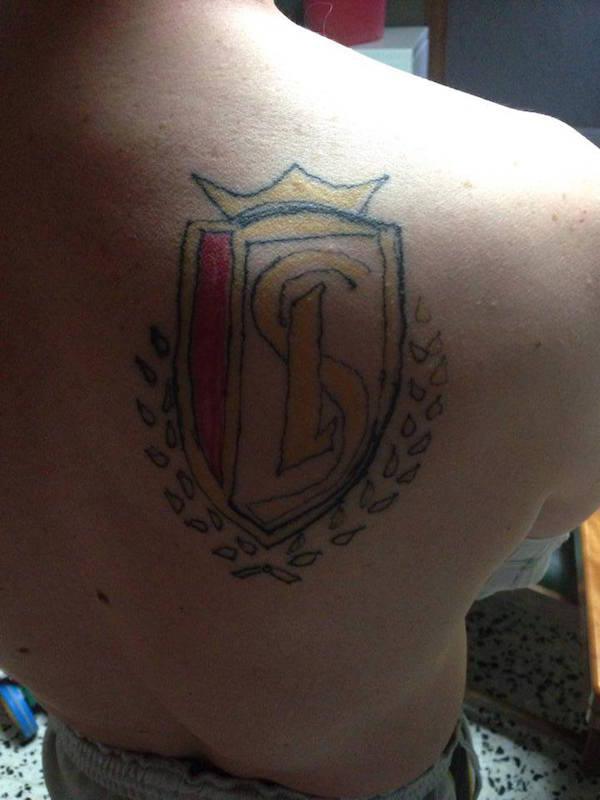 6. Für sexuelle Tattoos sind wir nun wirklich zu prüde – Ih, Sex.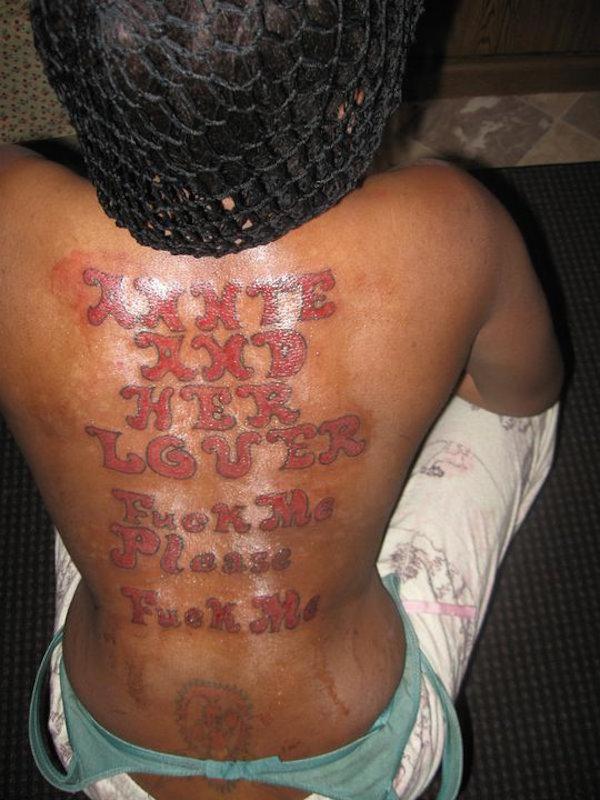 7. It's the eyes of the Tiger, it's the thrill of the fight rising up to the challenge of our Tribal…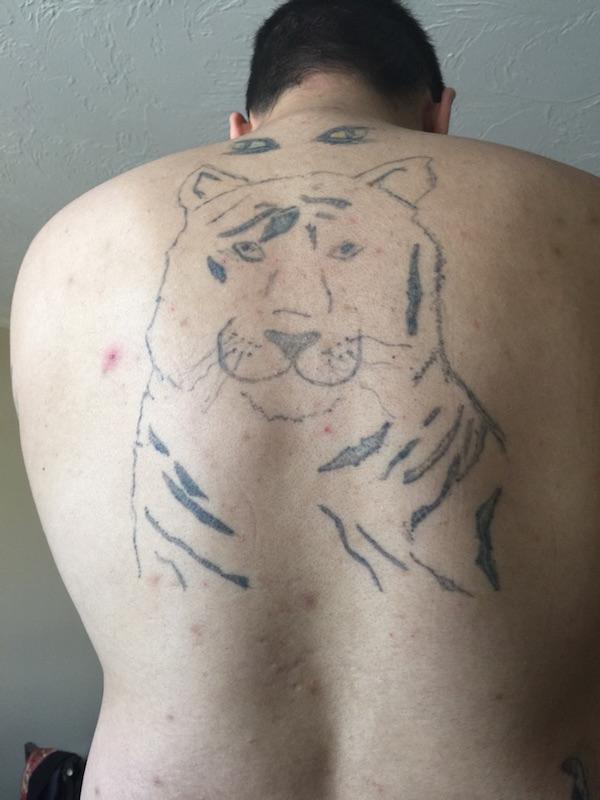 8. Tats for the low im Zusammenhang mit 'mein erstes …' sind meist nicht so eine gute Sache.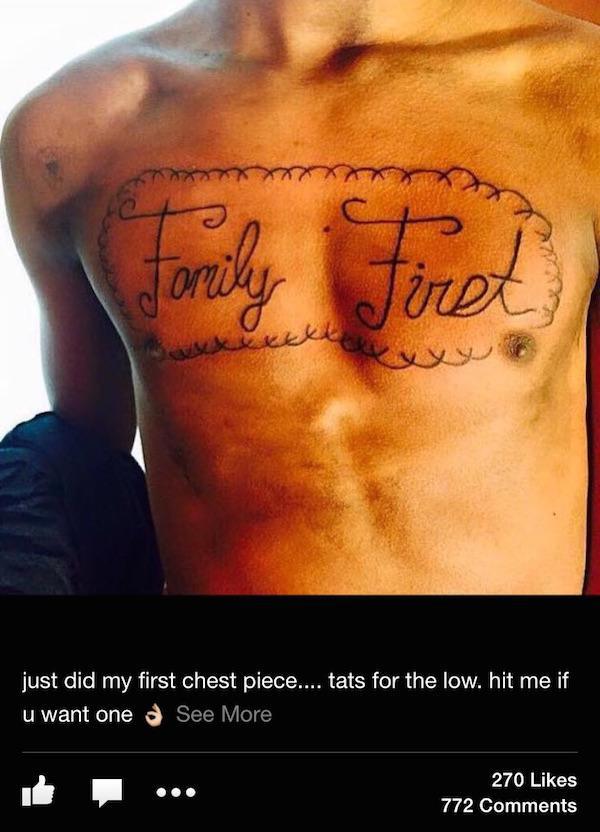 9. Internet-Menschen so: Like, wenn du nicht gemerkt hast, dass da JON BOVI steht.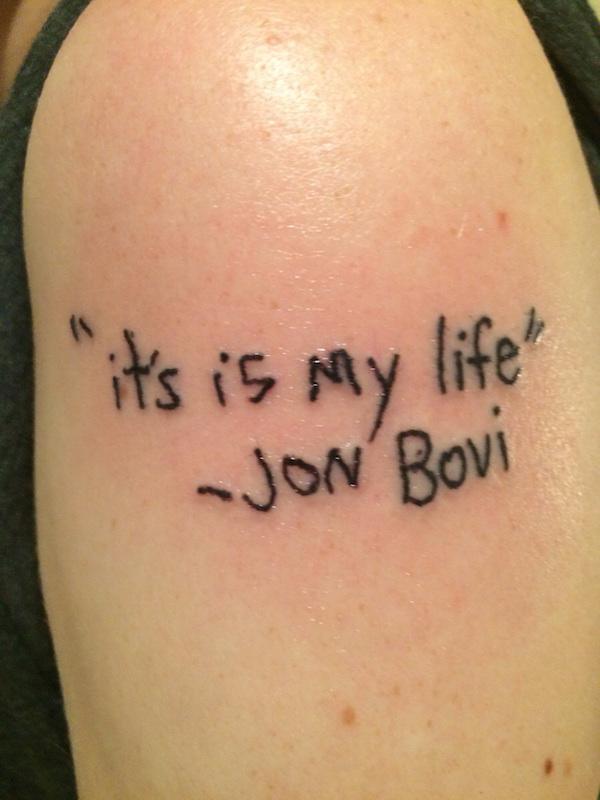 10. Weinen oder nicht weinen, das ist hier die Frage.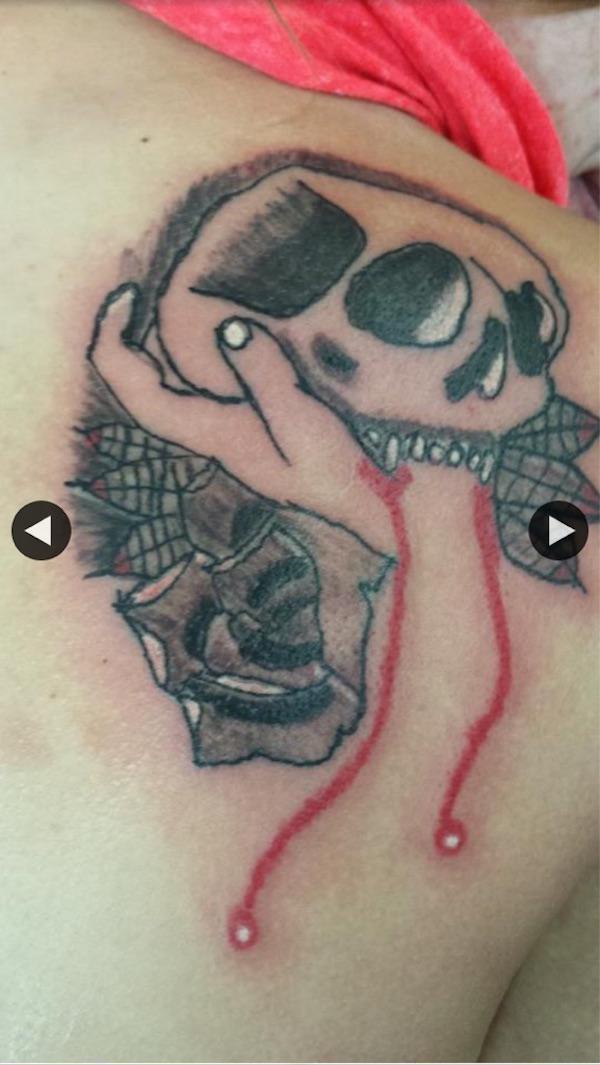 11. Penis mit Hut mit Penis im Po. Ok Sir Dick Butt, jetzt lachen wir doch.
12. Der Tätowierer war so sauer über sein gurkiges Portrait, dass er es einfach wild und grundschulkindgerecht übermalt hat.
13. Aus der Kategorie: Versemmelte Hipster-Motive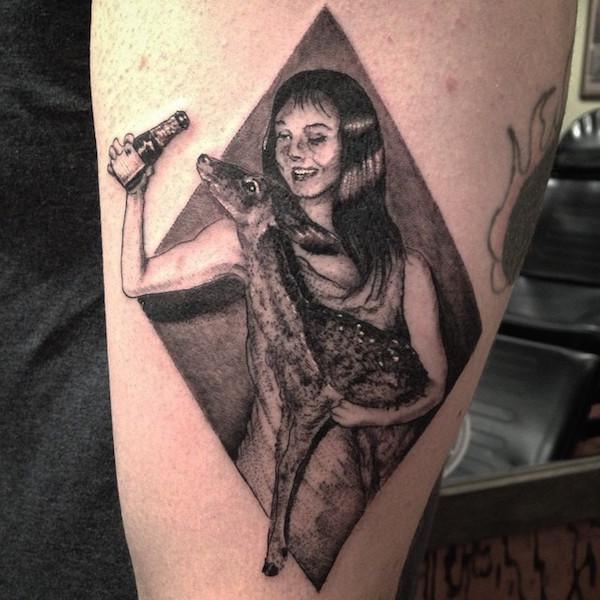 14. Eine tätowierte Welt, aw. Nichts geht über Perspektive.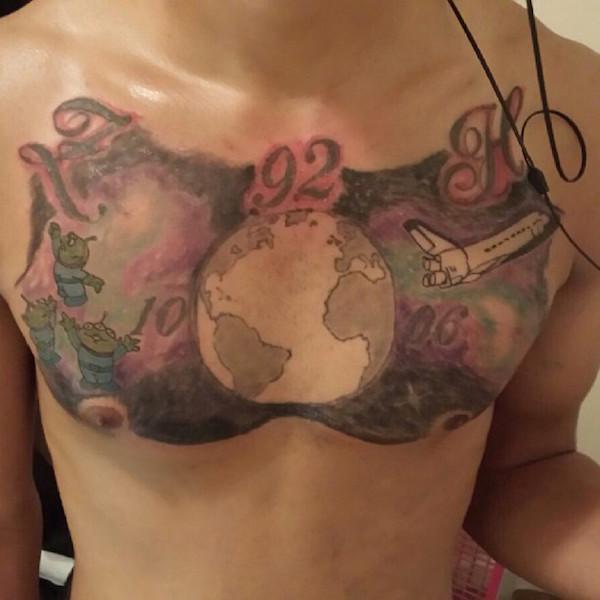 15. Mufasa, verlass mich nicht! Simba, geh ohne mich, mein Fuß hängt in einem Nippel fest.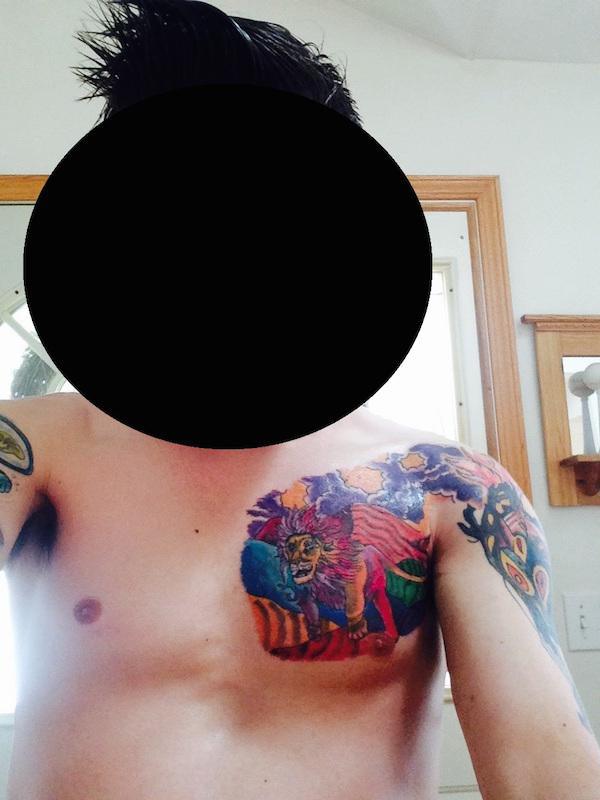 16. Geldscheinrose. 10 Punkte für Kreativität, minus 20 Punkte für Umsetzung.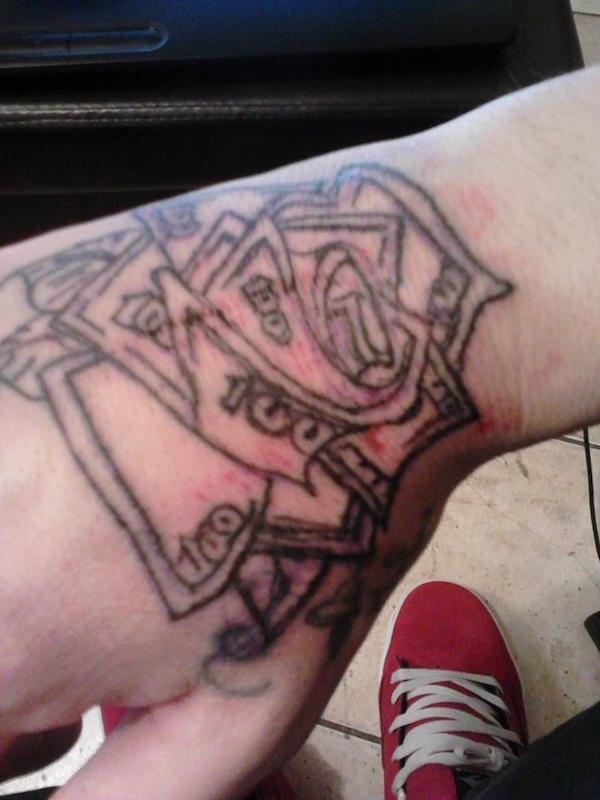 17. Creepy Ronald McDonald lockt unschuldige Kinder mit Fritten in der Hose. Wir müssen an dieser Stelle leider abbrechen und erbrechen.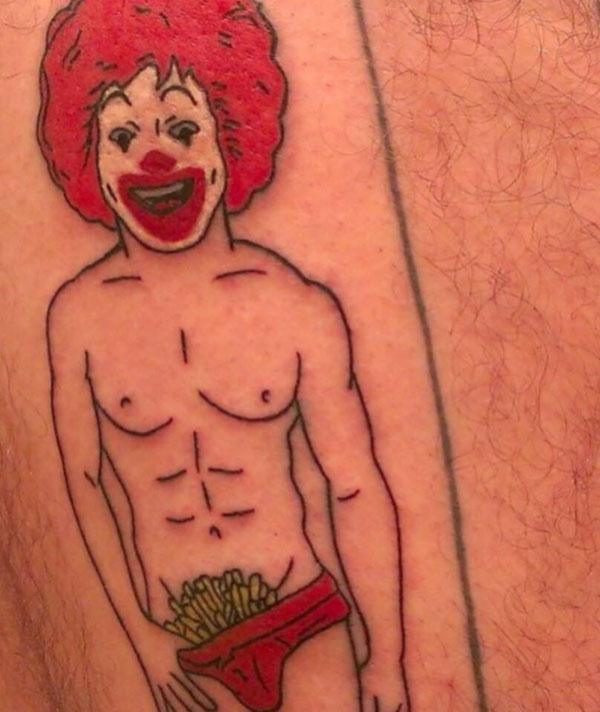 18. Irgendwie ist das schwarze Glumanda ziemlich süß.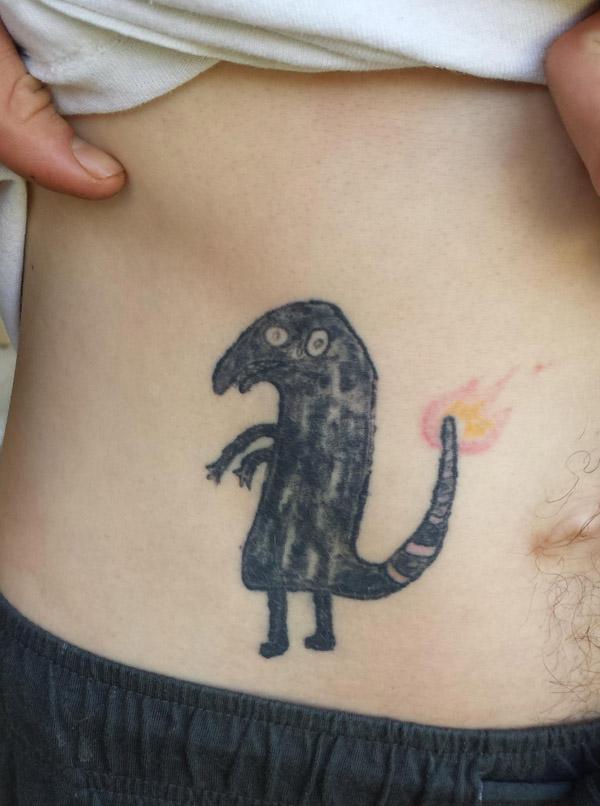 19. Über Redneck auf Red Neck auf Redneck lachen wir sehr.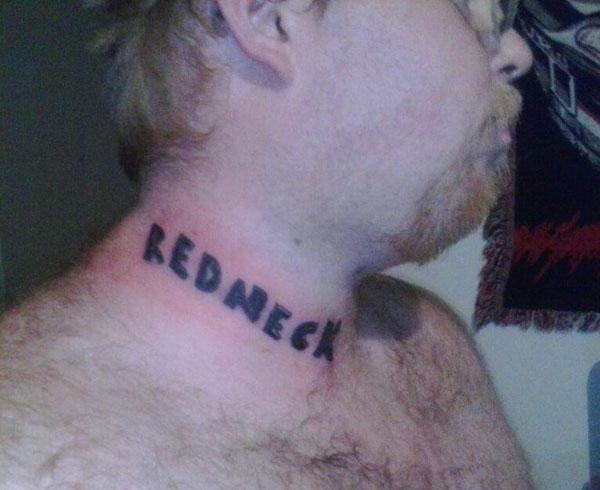 20. Die Todes-Ponys aus der Tattoo-Hölle.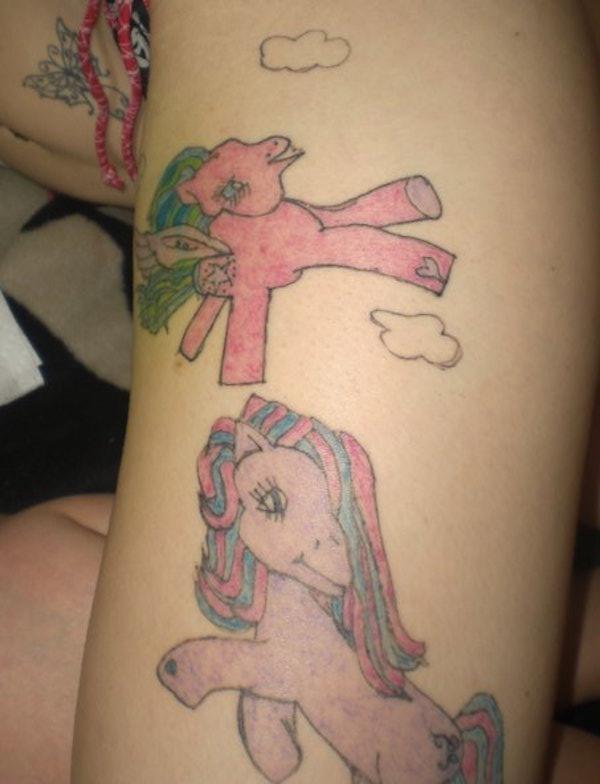 21. Wenn du gerade Durchfall hast und ein armseliger Typ trotzdem über dich herfällt. Die Nippel-Zensur stammt übrigens nicht von uns, wir zensieren keine Nippel.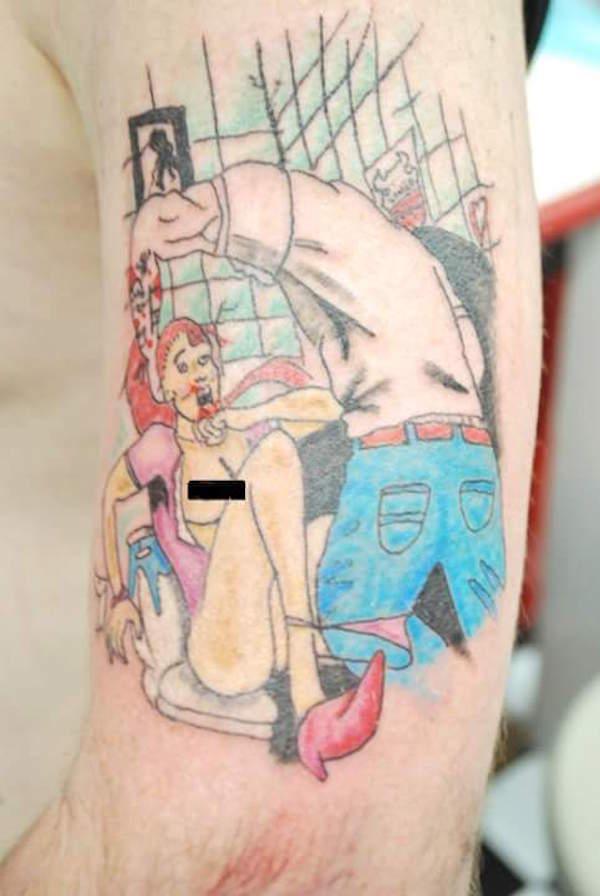 Originally posted 2015-10-18 14:07:20.