Wer gern und regelmäßig Marihuana konsumiert, der neigt dazu extrem zu werden… oder eben besonders kreativ! Wir zeigen euch die sieben schönsten und lustigsten Jointvariationen.
#1 The Big One – Die monströse Monstertüte

#2 Sharing is Caring  mit dem X-Joint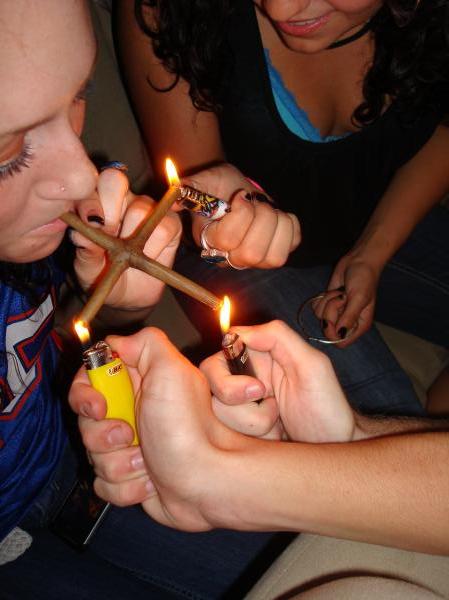 #3 Ein X-joint aber mit einem extra joint ergibt den ultimaiven 3-D Joint !

#4  Nix mit cold Turkey…

#5 Besonders die Holländer lieben ja Tulpen aller Art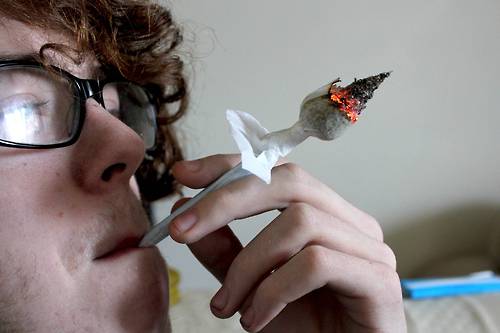 #6 Da dreht es einem ja nur vom hinschauen – herausragende Flechtkunst
#7 das Hanfblatt – so awesome so rastafaria
#8 The green Submarine
#9 der Scorpion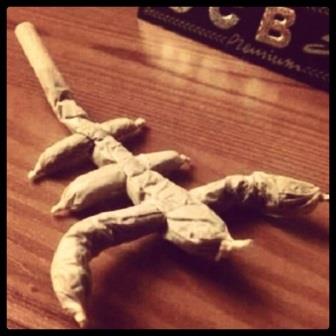 #10 Smoke me like one of your french blunts – der Eifelturm (WTF!?)

 Inspiriert für den nächsten Trip? Dann ran an die Papes, Übung macht den Master (of the Weed) und sendet uns eure Erfolge an fanny@sleazemag.com
Originally posted 2015-05-29 15:12:11.