Sexuelle Vorlieben kann man sich nicht aussuchen. Stellt euch einmal vor, sämtliche eurer primären und sekundären Geschlechtsorgane machen Disko, wenn sie nur daran denken, dass andere sie nackt sehen. Oder noch besser, andere sehen sie nackt und beim Sex. Und jetzt stellt euch mal vor, ihr seid schüchterner als eure Geschlechtsorgane. Ärgerliche Situation.
Der Penis sagt ja, aber der Verstand sagt nein.
Eventuell haben wir hier einen kleinen Ausweg für euch. Kleidung für schüchterne Exhibitionisten. Damit sorgt ihr ganz sicher für einige Aufregung bei Lidl. Bevor ihr weiterscrollt, Alarm, Alarm, NSFW!
SLEAZE präsentiert: Kleidung für schüchterne Exhibitionisten
1. Oben Softie, unten Macho-Man. In Verbindung mit dieser Schmuckapplikation ein absolutes Must-Have.
2. Ich sitze hier einfach mal total seriös in der Bahn und hab meine handgeschnitzte Tittentasche bei.
3. Seidenglatte Haut in nur 3 Sekunden…(keine Ahnung, wie lange ihr braucht, um dieses Ding anzuziehen)

4. Juhu, endlich wieder ein Grund, 40 komplett nutzlose Selfies zu machen.

5. Die Hochzeit war so schön. Alles hat gestimmt. Die Blumen, die Hochzeitstorte, die Muschi auf dem Brautkleid. Traumhaft.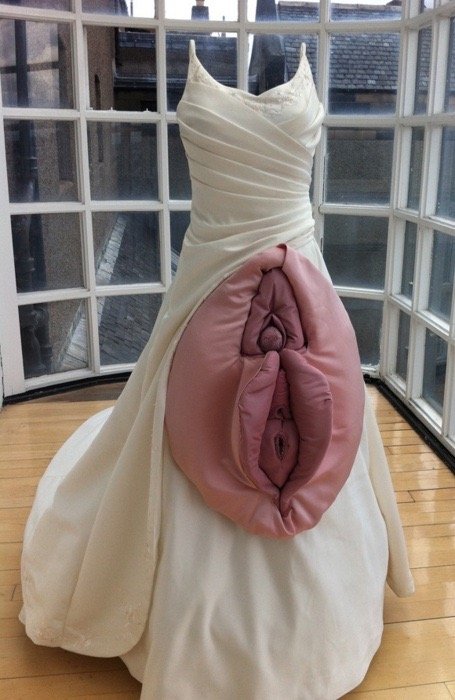 6. Hier geht es uns wie John Snow, wir wissen anscheinend NOTHING über die Welt.

7. Bitte entschuldigen Sie, Ihre Eichel guckt aus der Hose heraus. Ja, gern geschehen.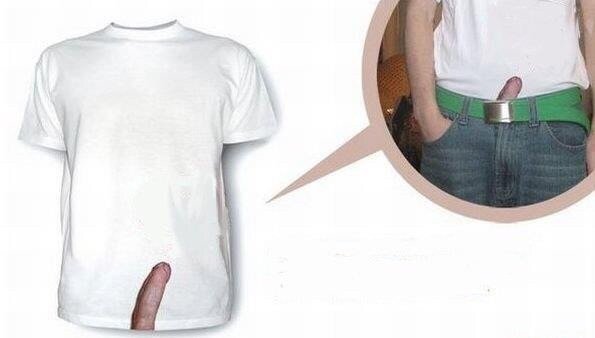 8. Ein String, der quasi Dinge mit Dingen bedeckt, die genauso aussehen wie die bedeckten Dinge. Oder um es mit Terry Pratchett zu sagen: "Things that try to look like things often do look more like things than things."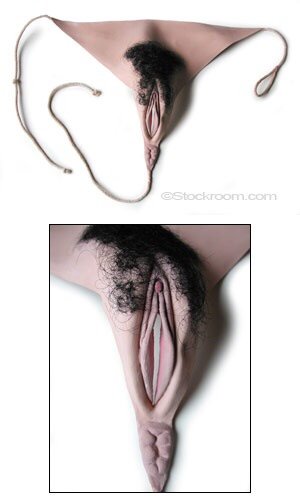 9. Der Arbeitstitel dieses Shirts war wohl "Selbstreflexion".
10. Ein supercutes Teil für das erste Date. Macht gleich klar, welche Musik in eurem Hirn so spielt, wenn ihr nachts die Leichen zerstückelt.
11. Wenn es Morgens einmal schnell gehen muss, diese Schuhe sehen nackten Füßen mit Absätzen verblüffend ähnlich…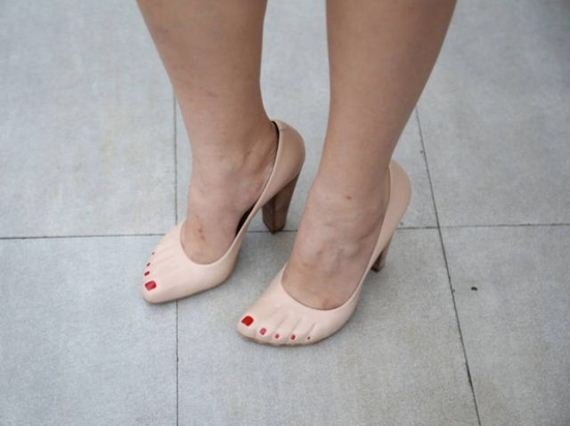 12. Wer gerne persönliche Geschenke verschenkt, liegt damit genau richtig. Ein Abbild seiner eigenen Vagina. Das trägt bestimmt jeder gute Freund gern um den Hals.
13. Teile unserer Redaktion stehen ja eher auf behaarte Männer. Wer da eher nicht beglückt wurde von Mutter Natur, kann hiermit "unauffällig behaart in 10 Sekunden" sein.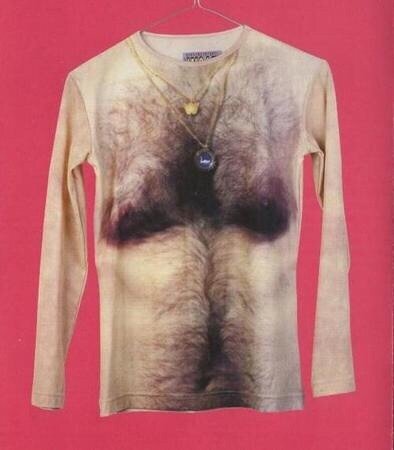 14. Sämtliche Witze, die uns zu diesem Helm einfallen, gehen auf Kosten von Minderheiten. Deshalb lest einfach weiter. Hier kommt nichts mehr.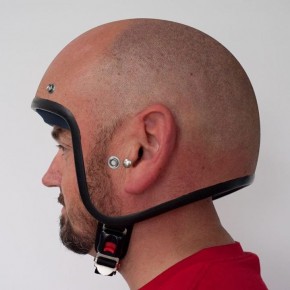 15. Dieses trendy It-Piece ging schon durch die Medien, darf aber hier nicht fehlen. Ein Skrotum-Rucksack, liebevoll mit Schamhaaren dekoriert.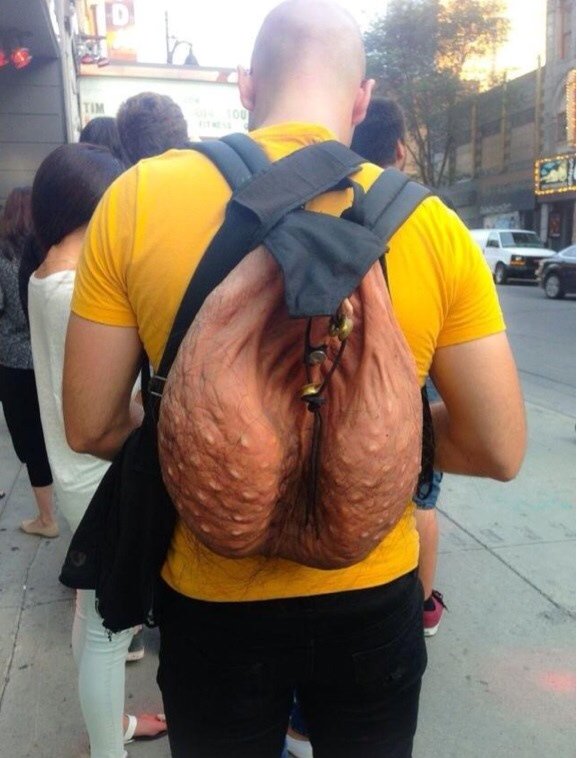 Originally posted 2016-04-14 17:00:07.